Pro-Russian forces say seized Donetsk International Airport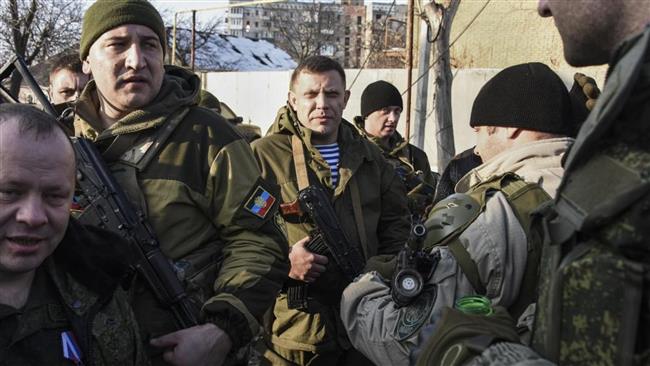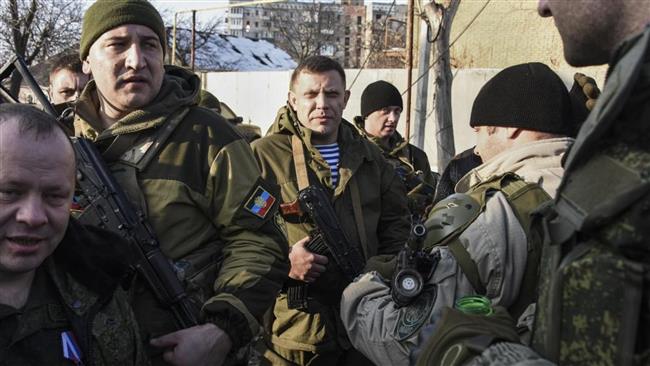 Pro-Russian forces claim they have seized the Donetsk International Airport in eastern Ukraine.
Reports said the pro-Russian flag was raised over the airport building on Thursday, in spite of the seemingly ongoing battle.
The government in Kiev, however, has denied the claim, saying Ukrainian troops are still holding their positions.
Alexander Hug, the deputy head of the Organization for Security and Cooperation in Europe (OSCE), which tries to broker peace talks between Kiev and pro-Russia forces in eastern Ukraine, claimed pro-Russian forces' attacks "attract counter-fire from positions opposite and other directions, which leads unfortunately to repeated civilian casualties and damage for infrastructure."
The pro-Russian leader in the self-proclaimed Donetsk People's Republic, Alexander Zakharchenko, said, "We will not just give up our land." He stressed that their operations would continue until they recapture all the territory lost to the troops of Ukraine.
Back in September 2014, the representatives of Ukraine, Russia, and the self-proclaimed Donetsk and Luhansk republics inked a ceasefire deal in the Belarusian capital, Minsk. The truce has been violated on an almost daily basis by both the Ukrainian military and pro-Russia forces in eastern Ukraine.
The two mainly Russian-speaking regions of Donetsk and Luhansk have been the scene of deadly clashes between pro-Russia forces protesters and the Ukrainian army since Kiev's military operation started in mid-April in a bid to crush the protests.
Violence intensified in May after the two flashpoint regions held local referendums in which their residents voted overwhelmingly in favor of independence from Ukraine and joining the Russian Federation.