World News
Pro-Russians consider referendum postponement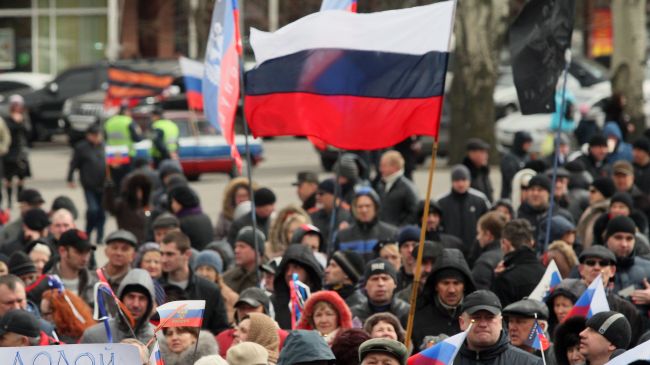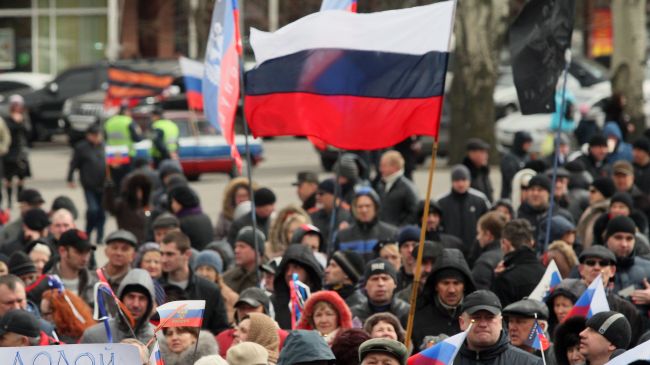 Pro-Russia activists in Ukraine's eastern Donetsk region say they will consider Russian President Vladimir Putin's call to postpone a planned May 11 referendum on autonomy.
Supporters of federalism said on Wednesday that they would consider Putin's request as they have "the utmost respect" for the Russian president.
This is while the Central Election Commission of the self-declared People's Republic of Donetsk said Ukraine's May 25 presidential election would not be held in the region.
Roman Lyahin, the head of the commission, said, "Viktor Yanukovych officially remains (Ukraine's) incumbent president and there could not be an election of a new president until the incumbent president has stepped down."
Meanwhile, Putin announced that Moscow has pulled its troops from Ukraine's border, saying, "We're always being told that our forces on the Ukrainian border are a concern. We have withdrawn them."
The Russian president also called on Ukraine's military to halt all operations against pro-Russia protesters, saying an end to all violence is key to the scheduled May 25 presidential election in Ukraine.
Putin continued by saying that the Ukrainian crisis is developing according to the most unfavorable scenario, blaming the interim Kiev government for the developments.
Nearly 90 people were killed during the Kiev government's military operations around the flashpoint city Slavyansk and the southern port city of Odessa last week.
Ukraine's acting government re-launched its military operation on April 23 in the eastern and southern regions in a bid to root out the pro-Russia demonstrations.
The relaunch came despite an April 17 Geneva agreement signed by Kiev's interim government together with the US, Russia and the European Union, calling for all sides to ease the ongoing crisis in eastern Ukraine.