Europe
Pro-Russians down Ukraine jet near Lugansk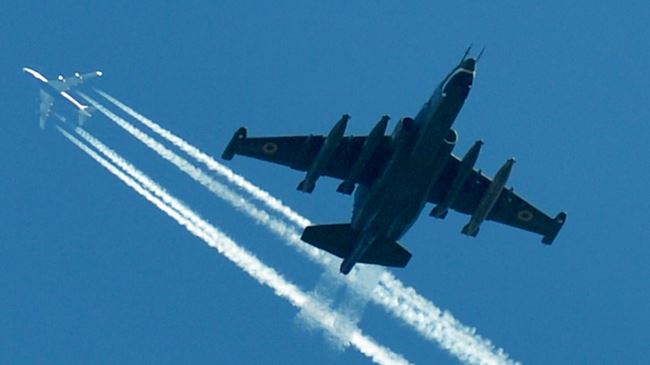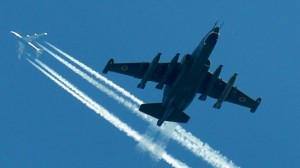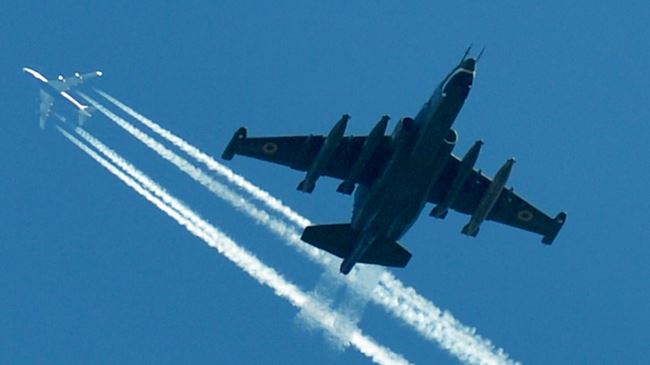 Ukraine's military has confirmed that pro-Russian forces shot down a government fighter jet in the east of the country.
The MiG fighter jet came down near Lugansk on Sunday with the pilot parachuting to safety.
Pro-Russian forces had said earlier that they brought down the jet after it carried out an attack on their positions.
Meanwhile, forces of the Ukrainian army were driving deep into the city, which has been left without electricity and running water for the 15th consecutive day, according to local authorities.
The authorities said at least 10 civilians were killed in the eastern city as government forces continued their offensive.
Ukraine's mainly Russian-speaking regions in the east have witnessed deadly clashes between pro-Russia protesters and the Ukrainian army since Kiev launched military operations to silence the pro-Russians.
German Foreign Minister Frank-Walter Steinmeier pledged vigilance against "sliding ever deeper into a direct confrontation between Ukrainian and Russian armed forces," prior to a meeting with his counterparts from Russia, Ukraine, and France in Berlin earlier in the day.
The political unrest in eastern Ukraine has so far claimed the lives of more than 2,000 people, according to figures released by the Office of the UN High Commissioner for Human Rights (OHCHR).
Nearly 300,000 people have also been forced to flee their homes due to fierce fighting in the east, according to the UN.