Iraq
Probe results show there are 50,000 ghost soldiers in Iraq army: Al-Abadi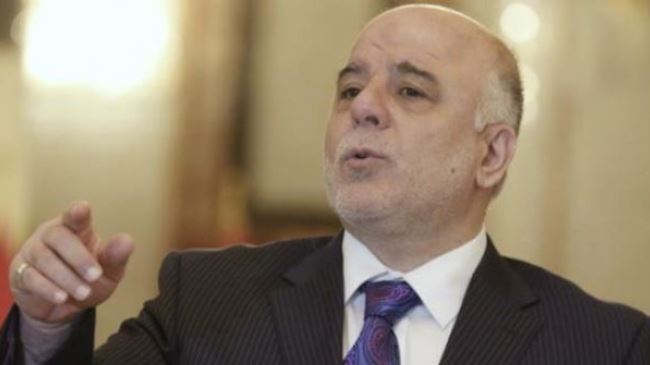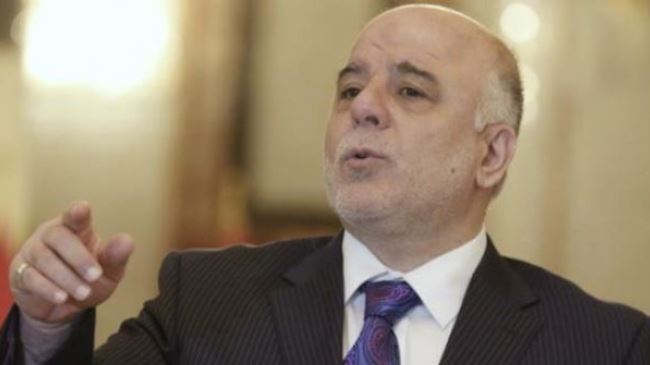 Iraqi Prime Minister Haider al-Abadi says a probe results show there are 50,000 "ghost soldiers" in the Iraqi army.
"The prime minister revealed the existence of 50,000 fictitious names," Abadi's spokesman Rafid Jaboori said on Sunday, adding, "Over the past few weeks, the premier has been cracking down to expose the ghost soldiers and get to the root of the problem."
The Iraqi prime minister discovered the existence of the soldiers after conducting an official head-count of the army during the payment phase.
"Haidar al-Abadi is setting integrity, efficiency, and courage as the criteria to appoint a new military leadership. This weeding out process will extend beyond the military to all state institutions," the spokesman added.
The "ghost soldiers", aka "fadhaiyin," are fictitious soldiers formulated to be a source of extra income for officers.
"There are two kinds of fadhaiyin," AFP quoted an officer in the security forces as saying. "The first kind: each officer is allowed, for example, five guards. He'll keep two, send three home, and pocket their salary or an agreed percentage.
"Then the second and bigger group is at the brigade level. A brigade commander usually has 30, 40, or more soldiers who stay at home or don't exist. The problem is that he, too, to keep his job as a brigade commander, has to bribe his own hierarchical superiors with huge amounts of money."
Up to 30 percent of the Iraqi army could be imaginary, Mohammed Othman al-Khalidi, a former member of the Iraqi Parliament said recently.
"It could be more than triple this number," said Hamid al-Mutlaq, a member of the parliamentary defense and security committee, adding, "The people who are responsible for this should be punished. Iraq's safe has been emptied."
The Iraqi premier has vowed to identify the elements behind the corruption in the army and bring them to justice.
On November 12, al-Abadi dismissed 26 military commanders and retired 10 more in an anti-corruption drive.
"The military leadership should have competence, and this is an important thing, as it is not possible for someone who is not efficient to do his work properly," Abadi said via state television.
The prime minister's military shakeup has been deemed an apparent effort to improve the Iraqi army's performance against the ISIL Takfiri terrorists.
On October 7, Iraq's top Shia cleric, Ayatollah Ali Sistani, linked corruption in the armed forces to ISIL's capture of large regions in the country.
The ISIL militants have been committing terrible atrocities in Iraq and Syria, including mass executions and beheading of local residents as well as foreign nationals.
Iraqi army soldiers have been fighting the ISIL terrorists for nearly six months now. The troops have pledged to make more gains in their battle against the extremist group.