Iran
Technology
Production of Palladium Nanoparticles Catalyst Stabilized on Carbon Nanotubes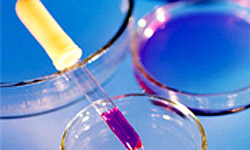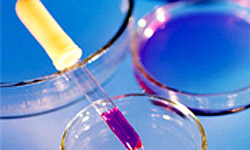 The heterogeneous catalyst of palladium nanoparticles stabilized on carbon nanotubes was successfully produced by Iranian researchers at Shahid Beheshti University.
The catalyst has many applications in various industries including catalyst industry, batteries and fuel cells, solar cells, electrochemical sensors, and solid phase extraction of various metals.
The use of appropriate beds and stabilizers in the production of catalysts and electro-catalysts has attracted the attention of many scientists in the recent years. Size and morphology control and the production of stable nanoparticles with high effective area are among the most important reasons why the beds and stabilizers are used. The use of surfactants, carbon nanotubes, polymers, and recently dendrimers as stabilizers has been recently reported. This substance is able to trap and to form stable metallic nanoparticles with very small dimensions. In the other hand, the use of solid beds in order to stabilize nanoparticles has important advantages such as obtaining higher effective area, more stability of nanoparticles, and the possibility of their retrieval.
Therefore, carbon nanotubes will create a very appropriate bed for the production of metallic nanoparticles in order to be used in catalytic and electro-catalytic purposes due to their unique properties and the modification of their surface with dendrimers.
In this research, palladium nanoparticles stabilized on multi-walled carbon nanotubes functionalized by polyamide and amine dendrimers were produced and their catalytic and electro-catalytic performances were investigated. Results of the research showed that the modified electrode had specific properties such as high effective area and reduction in the over-voltage value. The efficiency of catalytic and electro-catalytic processes is also increased when this electrode is used.