Profane move against Prophet to stoke terror: Larijani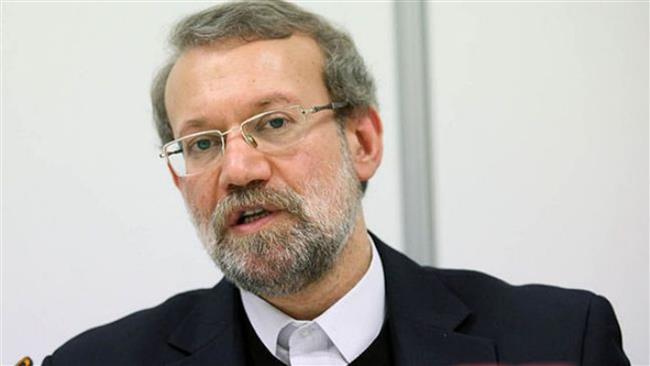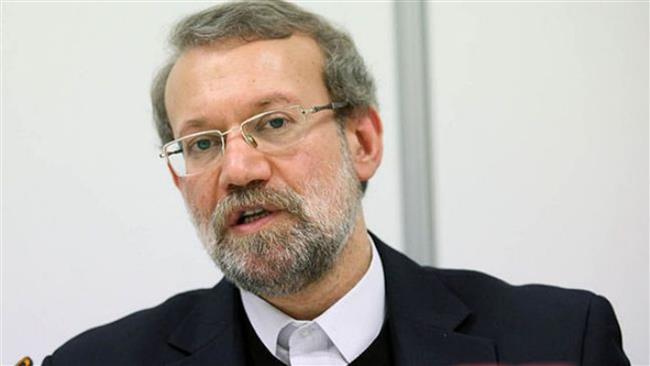 Iran's parliament (Majlis) speaker, Ali Larijani, says the recent desecration by a French magazine for the Prophet Muhammad (peace be upon him) aimed to rev up acts of terrorism across the world.
The act of "insulting the holy Prophet" was committed with the aim of "keeping terrorist currents alive," Larijani said, referring to the publication of a blasphemous cartoon depicting Prophet Muhammad by French magazine Charlie Hebdo.
The staff of the French magazine which has restarted insulting the Prophet of Islam are either "fools or want to promote acts of terrorism again," he added.
One of the motives behind such sacrilegious acts is to humiliate Muslims, Larijani further noted.
Iran's Foreign Ministry has also condemned the publication of the new cartoon depicting Islam's Prophet Muhammad on the cover of the French magazine.
"We condemn the blasphemous measure of the French weekly [in publishing this cartoon] because it will provoke and hurt the feelings of Muslims and could fan the flames of the vicious circle of extremism in the world," Iranian Foreign Ministry Spokeswoman Marzieh Afkham said on Wednesday.
She underlined the need to respect the sanctities of all divine religions, criticizing the Western-style freedom of expression.
On Wednesday, French magazine Charlie Hebdo once again published a cartoon depicting Prophet Muhammad on the cover of its new edition. Muslims consider depicting Prophet Mohammed as blasphemous.