Imam Ali Khamenei
Awakening
Islam
Leaders of Ummah
Prophet of Mercy: A book by Iran's Leader in age of Islamophobia
The Prophet of Mercy, a sequel to the 2015 letters written by Leader of Iran's Islamic Ummah, Imam Ayatollah Seyyed Ali Khamenei to the Western youth in the wake of the Charlie Hebdo attacks in Paris imploring them to learn about the Muslim faith from its original sources.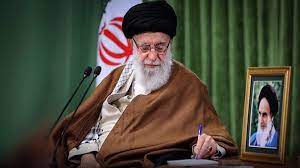 Translated into Multiple languages, the 196-page English version elaborates on the life of Muhammad, the holy Prophet of Islam.
Fourteen-hundred years ago, a man born in Mecca, Saudi Arabia, changed the course of history. For one and half billion Muslims, he is the last and greatest of that long line of prophets who have brought the word of God to humanity.
Of the world's greatest leaders, his name is in the top three.
Today Islam and its followers are on the receiving end of some of the most vicious attacks, for the appalling acts of a few.
Prophet Muhammad laid the foundation for the religion of Islam that after his passing developed a culture and civilization that spread around the world inspiring hundreds of millions.
At a time when many in the West under the influence of the mainstream media see Islam as a violent, intolerant faith, it is hoped that publications such as this one, will help shed light on true Islam and win hearts and minds.