Latin America
Protesters attack state buildings in Mexico over missing students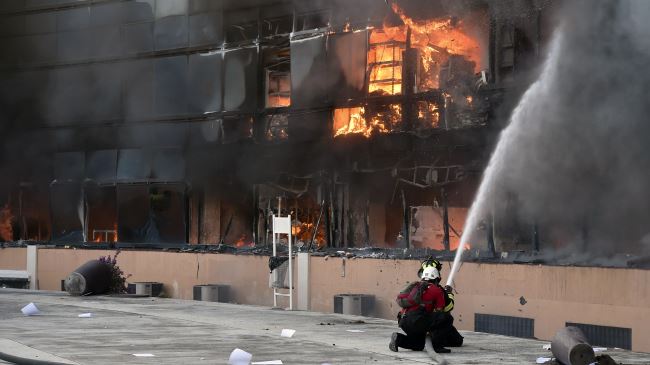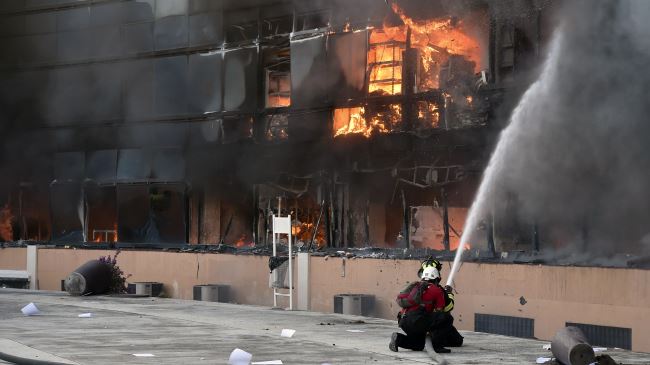 Mexicans have held a fresh rally in the southern state of Guerrero to protest what they call the failure of the government to resolve the case of dozens of missing students.
The demonstrators, most of them teachers and students, smashed windows and set fires inside state buildings in the city of Chilpancingo on Monday.
The demonstrators also tried to storm the congress. The police used fire extinguishers to push back the angry protesters.
They demanded more action from the authorities in the search for the missing students.
Reyes Ramos Guerrero, leader of the Coordinating Committee of Education Workers of Guerrero (CETEG), said, "The time we are living in now is worrying, with pain, grief and courage, because we can't smile when three students were murdered, in addition to the three civilians who got caught up in the awful situation. We cannot stay quiet."
Fury erupted over the disappearance of 43 young people following two shooting incidents in September, in which police gunfire killed six people and injured at least 25 in the city of Iguala.
The students, aged from 17 to early 20s, are feared to have been massacred by gang members and police forces.
Guerrero is one of Mexico's poorest and violence-plagued states as both self-defense groups, also known as vigilante groups, and drug cartels operate in the area.
Nearly 80,000 people have been killed in drug-related violence in Mexico since December 2006.