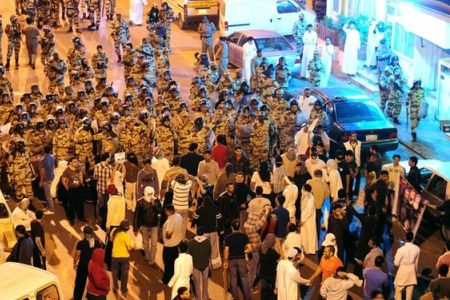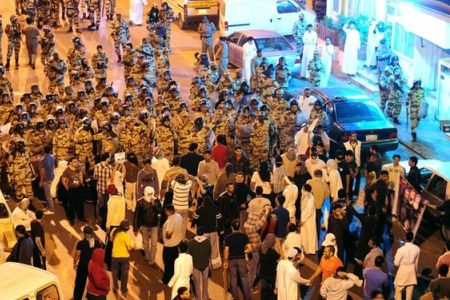 A group of Saudi youths has called for a "Saudi Revolution" on March 20, using Facebook, to demand democratic and political reform in the monarchy.
The Facebook group, which has over 17,000 members, also called for a "Day of Rage" to be held on March 11, DPA reported.
Activists now allege that state security forces have shot dead online activist Faisal Ahmed Abdul-Ahadwas, 27, the main administrator of the Facebook group calling for the coordinated protests.
They say the body of Abdul-Ahadwas has been confiscated by authorities to "hide evidence of the crime," and that he was killed because of "his commitment to a better future for his country," DPA stated.
Recent protests have hit the country following uprisings in Tunisia, Egypt and Libya. Demonstrators are demanding the release of political prisoners held without trial, including a senior Shia cleric, Sheikh Tawfiq al-Aamer — arrested last week after calling for constitutional monarchy.
In Riyadh, security helicopters hovered over a protest site after the Friday Prayers near the al-Rajhi mosque. At least three people were arrested.
Hundreds of people staged anti-government protests in several eastern towns, and some 22 others were detained on Thursday night after holding a protest in the town of al-Hufuf
The Interior Ministry on Saturday announced on state television that security forces will take all measures necessary to prevent any further disturbance of order.
On February 23, Saudi King Abdullah bin Abdul Aziz suddenly promised a 36-billion-dollar package of additional benefits for people. He also ordered the implementation of a 15-percent pay hike for state employees as well as an increase in the cash available for housing loans.
Analysts believe the huge hike in benefits introduced by the Saudi king was intended to avert an uprising in the country.