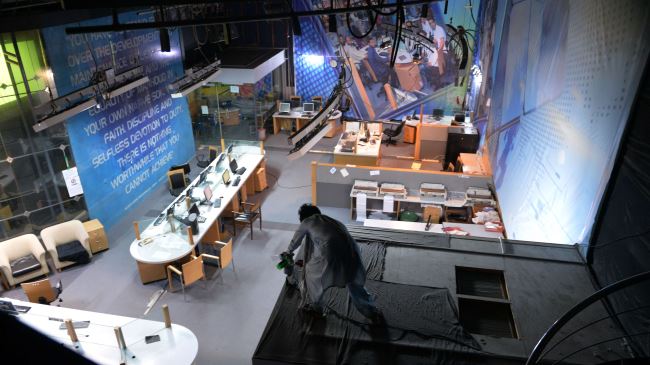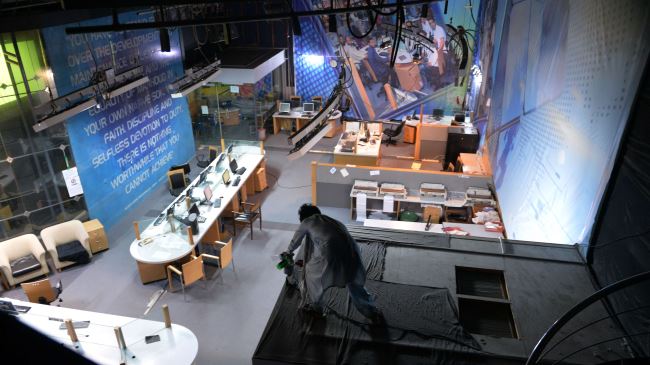 Pakistani security forces have secured the headquarters of the state-run PTV television network in the capital, Islamabad, after hundreds of anti-government protesters stormed the building and disrupted transmissions.
On Monday, the public PTV channel and its English-language PTV World service were taken off the air after demonstrators seized its headquarters.
"They have stormed the PTV office. PTV staff performing their journalistic duties are being beaten up," a news anchor said just before the screen went blank.
A PTV source, speaking on condition of anonymity, said the protesters had taken control the main control room and smashed some equipment.
A witness said the soldiers escorted the protesters out of the building peacefully, and the station later came back on air.
Earlier in the day, more than 3,000 anti-government demonstrators armed with rocks and wooden clubs sought to march on the official residence of Prime Minister Nawaz Sharif.
Police fired tear gas to disperse the crowd but the heavy rain in Islamabad appeared to make it ineffective.
Pakistan's army has called for a political solution to the current standoff between Islamabad and opposition protesters.
Pakistan has been the scene of anti-government protests since August 14.
The opposition protesters, led by Pakistani politician, Imran Khan, and cleric, Muhammad Tahir-ul-Qadri, accuse Sharif of corruption and rigging last year's general elections.
The Pakistani government says it is trying to re-open negotiations with opposition groups.
Information Minister Pervez Rashid said on Sunday that Islamabad remains open to restart talks with the opposition to end the crisis peacefully.