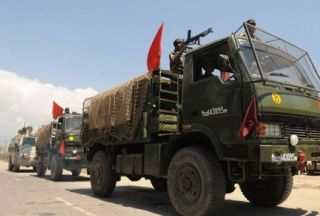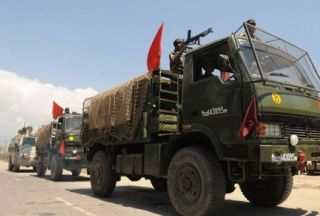 Thousands of residents in Indian-administered Kashmir have taken to the streets to hold demonstrations in defiance of a strict curfew in the region.
Police used rubber bullets and tear gas to disperse the protestors on Friday. Twenty police officers and twenty-one protestors were injured.
Also on Friday, suspected militants launched 3 gun and grenade attacks against the security forces, injuring 2 police officers.
The violence comes after Indian security forces widened a curfew in Kashmir — to prevent demonstrations that have steadily increased over the past month.
The protests erupted after police killed a teenage student with a teargas shell in June.
Indian police have been accused of killing over a dozen more demonstrators since then, with each death sparking fresh violence.
Indian-administered Kashmir has been the scene of daily street protests for almost a month now.
Over a dozen demonstrators have been killed over the past few weeks.
India and Pakistan both claim full control over Kashmir but rule the territory only in part. The dispute has led to two wars between the two countries.
Tens of thousands of people have been killed in Kashmir since anger against the Indian rule turned into rebellion back in 1989.