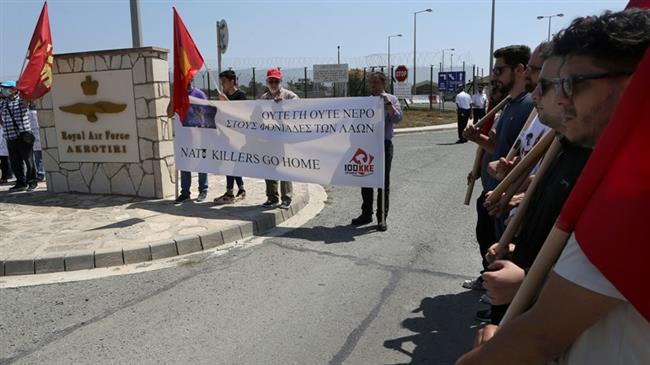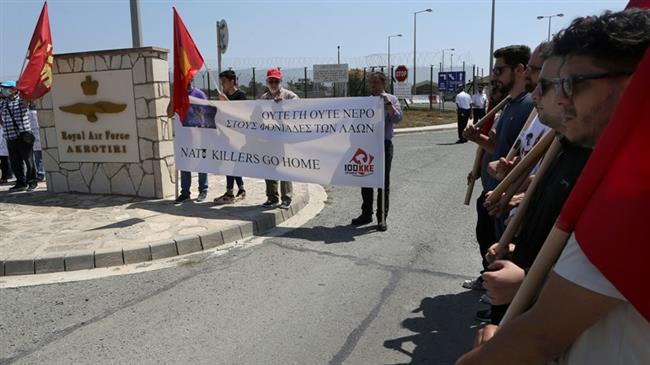 Protesters from communist organisations in Cyprus gathered in front of the entrance gates of a British air base to denounce US-led airstrikes against alleged chemical weapons sites in Syria.
Protest leader Akis Poullos told the Associated Press that demonstrators are demanding the closure of RAF Akrotiri, from where four British Tornado warplanes took off to take part in Friday night's missile strike.
Poullos said Sunday's demonstration also wanted to send the message to the Cyprus government not to lend any assistance to "imperialist attacks" on Syria and to demand an end to the war in the country.
Former colonial ruler Britain retained RAF Akrotiri and another military base on Cyprus after the east Mediterranean island gained independence in 1960.
The Cyprus government said that it wasn't given any forewarning about Saturday's airstrikes. It also said British Prime Minister Theresa May assured Cypriot President Nicos Anastasiades that there's no danger to Cyprus and that Cypriots can feel secure.
(Source: AP)