Bangladesh
India
Protesters, police clash in Bangladesh during Indian PM visit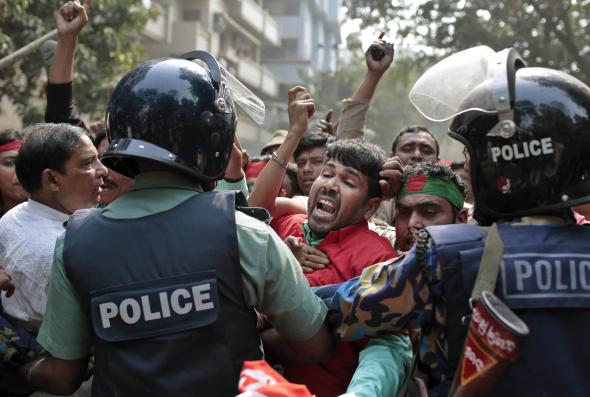 Clashes erupted between hundreds of supporters of a Bangladesh Islamic group, who were protesting the visit of Indian Prime Minister Narendra Modi, and police on Friday (March 26) in the country's capital, Dhaka.
The violence escalated with protesters throwing projectiles, while police fired rubber bullets, threw projectiles and deployed water cannons in the area near the Baitul Mukarram National Mosque.
Earlier, Modi was welcomed to Bangladesh by Prime Minister Sheikh Hasina at the airport in Dhaka and witnessed the laying of a wreath at the National Martyrs' Memorial. He is on a two-day visit to Bangladesh during which he will take part in the National Day celebrations.
(Source: Reuters)