Latin America
Protesters seeking missing Mexican students storm barracks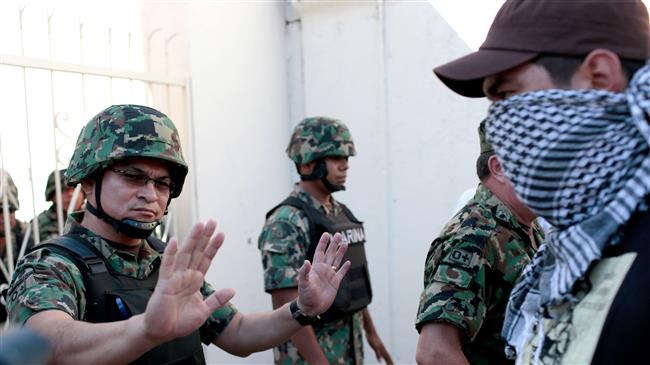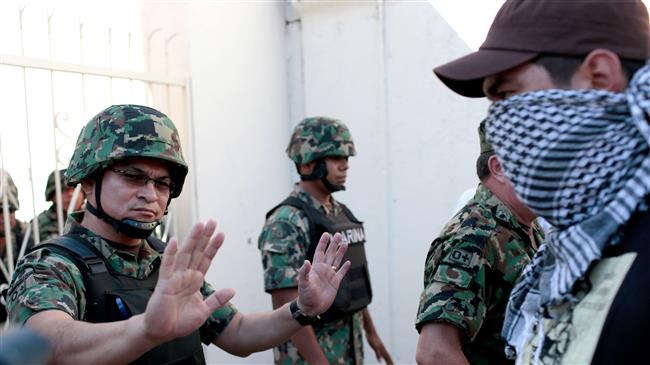 Classmates and family members of 43 missing student teachers have stormed a military base in the in Mexico's southern state of Guerrero.
The protesters had traveled to Guerrero state's southern city of Iguala on Monday to demand access to the barracks so they could search it.
After the protesters were denied access by soldiers, the group stole a truck and used it to ram the barrack's gate.
"I am really mad because we came peacefully to ask military authorities to let us go in to look for our sons because we were told that they could be there," said the father of a missing student.
Four people suffered slight injuries during their incursion into the base which was stopped by forces after around 20 meters.
On September 26, 43 student teachers disappeared in Iguala after being attacked by police forces suspected of having links to drug gangs. The incident happened during a protest over teachers' rights.
Confessions obtained during investigations indicated that the ex-mayor, Jose Luis Abarca, had ordered the police attack to stop protests at a public event his wife was to lead.
The students went missing after the gang-linked police attacked their buses and delivered them to members of the Guerreros Unidos drug gang, who told investigators that the young men were taken to a landfill, where they were killed, burned, and dumped into a river.
As of yet only one of the students has been positively identified and the fate of the 42 others is still undetermined.