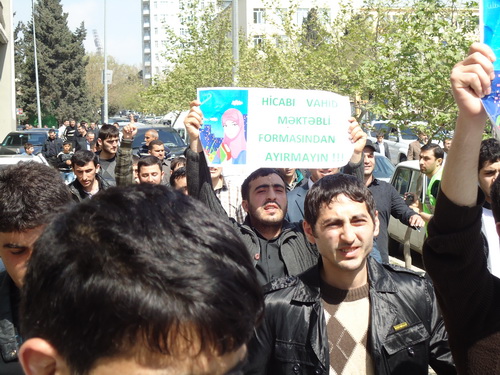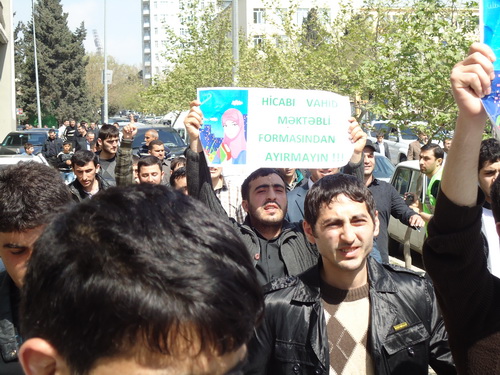 People in Azerbaijan have staged a protest against the government's refusal to lift a ban on Islamic hijab, prohibiting headscarves in the country's schools.
More than a thousand protested gathered outside the Education Ministry building in the capital, Baku, on Friday to voice their opposition against the decree, a Press TV correspondent reported.
The demonstrators were holding placards reading slogans in support of the Islamic dress code and in condemnation of the government's use of force to disperse pro-hijab rallies and Muslim activists.
They also called for the resignation of Education Minister Misir Mardanov, who is seen heading the anti-hijab campaign in Azerbaijan's educational centers.
Friday's peaceful gathering soon turned violent when police forces assaulted demonstrators with batons and injured tens of people and arrested an unspecified number of others.
Pro-hijab protests broke out following Mardanov's announcement of the controversial ban in December, with regular gatherings in front of the Education Ministry. The peaceful demonstrations ended up with police intervention on all occasions.
In January, Baku made an attempt to dampen the pro-hijab movement the former Soviet republic by rounding up Muslim activists and pressing unsubstantiated charges against them.
Around 98 percent of the population in Azerbaijan is Muslim and a ban on Islamic dress code is not mentioned in the country's constitution.