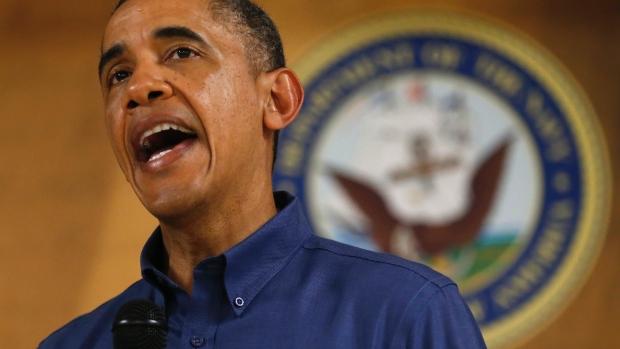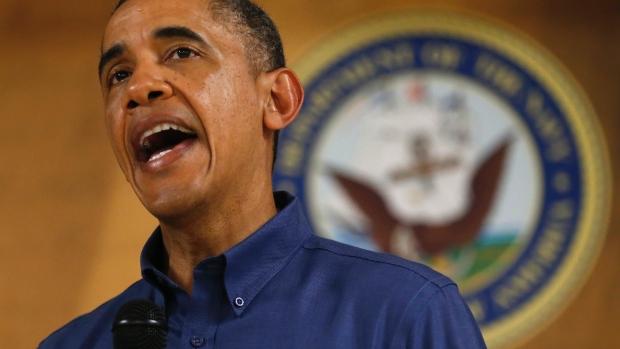 Dozens of people gathered outside US President Barack Obama's vacation residence in Hawaii to protest against his policies.
The demonstration was organized near the Obamas' rented house on Saturday, Reuters reported.
The administration's targeted killing program and high military spending were among the issues protested by the demonstrators.
The protesters held signs such as "Drones: Unethical and Illegal," "US Bases Out" and "Close Guantanamo Now."
The US president, who was on the eighth day of his holiday vacation Saturday, is spending two weeks with his family in Kailua.
In 2013, Obama was sharply criticized for global surveillance operations by the National Security Agency, the botched rollout of his signature healthcare law, and his failure to curb gun violence in the country.
The latest opinion polls showed Obama's approval ratings are at record lows in the nearly five years he has been in the Oval Office.
During his year-end news conference at the White House, President Obama said that 2013 was not the worst year of his presidency when asked by a reporter.
In an interview with Press TV on Wednesday, political analyst Stephen Lendman said Obama's fifth year in the White House was his worst so far.
"Obama is getting close to completing five years in office. 2013 was the worst year of his presidency. Each year successively from 2009 to the end of 2013, each one has been worst than the succeeding ones. It's astonishing," Lendman said.