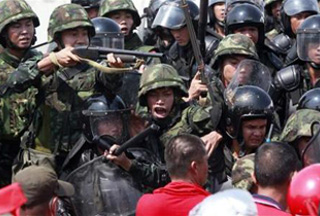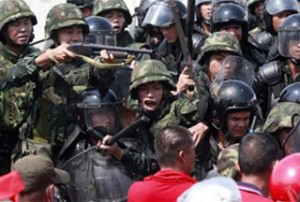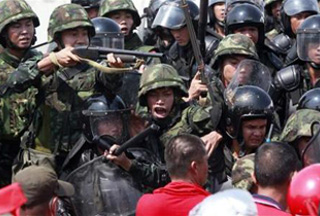 At least 3 people have been killed and 130 others injured in clashes between police and anti-government protesters in Thailand.
The clashes erupted near several government and army buildings in the capital, Bangkok, on Saturday.
Government troops responded by firing rubber bullets, tear gas and water cannons to disperse protesters.
The military says it has deployed armored vehicles throughout the capital.
The arrangements are made to prevent the protesters from forcing their way into a military base.
The clashes are the biggest confrontation since the red shirts, supporters of ousted Prime Minister Thaksin Shinawatra, began their campaign on March 12.
The twice-elected former premier was ousted in a military coup in 2006 and was later sentenced to two years in jail over alleged corruption.
Thaksin remains hugely popular among the rural poor, who have staged frequent rallies calling for his return to power.