Lebanon
Hassan Nasrallah
Leaders of Ummah
Middle East
Palestine
Proud of Islamic Ummah Hezbollah launch retaliatory strikes against zionist occupation regime
Lebanon's Islamic resistance forces have launched retaliatory strikes against Israeli-occupied territories using dozens of rockets in response to Israeli airstrikes against southern Lebanese territories, local news outlets say.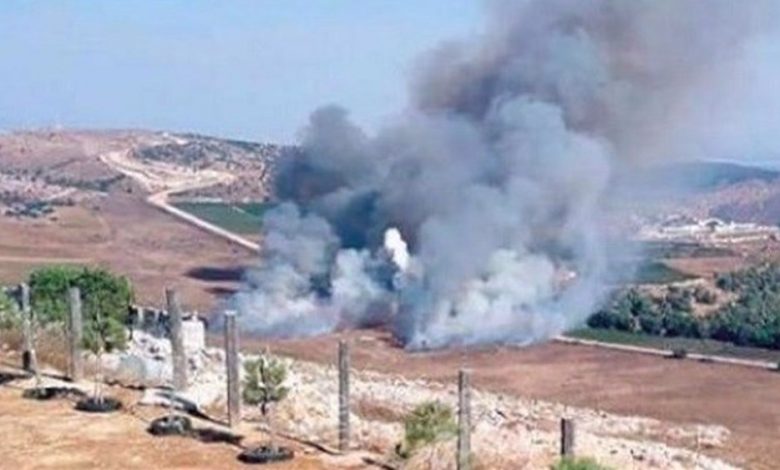 Al-Mayadin TV cited Israeli media as saying on Friday that 20 rockets were fired at Israel's military positions in the occupied Shebaa Farms.
Lebanon's al-Minar TV said a number of the rockets targeted the Douf military base in the northern borders of Occupied Palestine.
Hezbollah issued a statement, claiming responsibility for the retaliatory rocket attack, saying its forces targeted Israeli positions at 11:15 a.m. local time Friday, using dozens of 122-caliber rockets.
Following the retaliatory rocket attack, Israeli prime minister Naftali Bennett and the regime's minister of military affairs Benny Gantz held an emergency session amid reports of a massive number of sorties conducted by Israeli warplanes over southern Lebanon.
The development came after Israeli jets struck what the regime's military claimed were rocket launch sites in Lebanon.
Lebanese President Michel Aoun said the Israeli airstrikes were the first targeting villages since 2006 and showed an escalation in its "aggressive intent" towards his country.
Aoun also said the strikes were a direct threat to the security and stability of southern Lebanon and violated UN Security Council resolutions.