Iran
Middle East
Public mobilization 'critical to success of any initiative' says IRGC Commander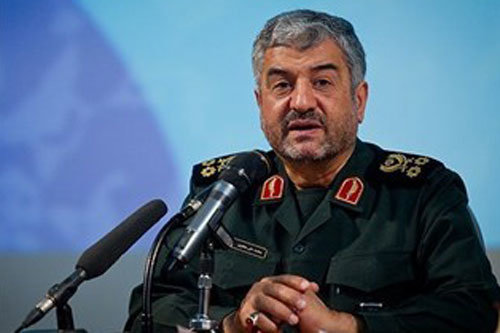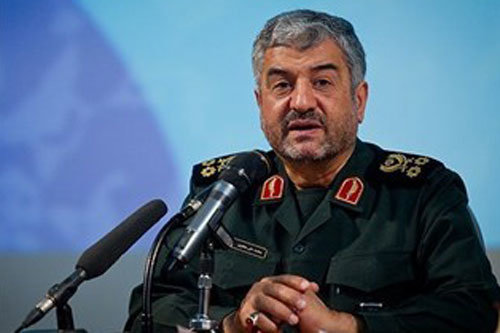 IRGC chief has said public mobilization and forces loyal to Revolution should be part of any initiative to defend the country.
IRGC Maj. Gen. Mohammad Ali Jafari who was addressing a group of the first national conference of commanders of IRGC Imam Hussein (as) headquarters on Monday, was quoted by the Guard's website, saying that downplaying of the Revolutionary grassroots elements would be a miscalculation; "the Imposed War is a brilliant chapter of the Iranian contemporary history, during which the same Revolutionary and public mobilization of the young cohort of the nation played decisive rule," he told the meeting. "The pillars of the Revolutionary system, by which the world knew the Islamic Republic, are system's defiance of hegemonic powers, among other attributes."
Jafari then turned to history of war; "Saddam [Hussein] unilaterally retreated after a crushing defeat during liberation of Khorramshahr; however, the strong resolve which now bestows the system its exemplary security, worked to administer the real nemesis to the encroaching enemy and the party who started the war," he said, drawing parallels of using popular forces mobilized under Basij, and included grassroots; "the war and its outcome provided impetus and motivation for similar mobilizations in Syria, Lebanon, Iraq, Palestine and Yemen in fighting against proxy fighters and Takfirists."
Jafari believed that now after 38 years, "the links of contemporary events with the Sacred Defense had been more and more evident, making the war years more understandable, with new insights coming to the surface," he added.
"The major power parameters of the system are a strong belief and resolve of the popular mobilized forces, which were in the forefront of the battle; the Revolutionary zeal hinges upon the same forces," IRGC commander emphasized.
"In Iraqi context, Public Mobilization, a replica of Iran's Basij formations, drastically changed the equation in fight with terrorists; Takfiris could have rule the whole country should the Forces fail to be established and organized; in Gaza Strip, the same grassroots fought and defeated the Zionist army which was armed to teeth," he concluded.