Bahrain
Public sit-in in Bahrain in solidarity with prisoners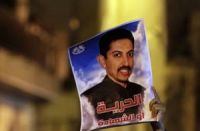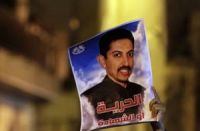 A number of political and legal activists in Bahrain have called for mass participation in a public sit-in to show solidarity with prisoners on hunger strike.
According to the Bahraini website, Manama Post, the activists have issued a communiqué named "Sit-in for the sake of Bahrain", asking the people of Bahrain take part in Friday's sit-in to demand that the prisoners' human rights be respected and the revolutionary soul be restored to the society.
Meanwhile, Danish Foreign Minister, Martin Lidegaard, has met with representatives from six legal organizations to review the situation of prominent Bahraini human rights activist, Abdel-Hadi Al-Khwaja, who's been jailed by the Al-Khalifa regime.
Khwaja who also holds a Danish nationality, is currently on hunger strike in a Manama prison.
The tiny Persian Gulf country has been the scene of street demonstrations since 2011. Since then, the Al-KIhalifa regime has detained thousands of its opponents for taking part in the protests.