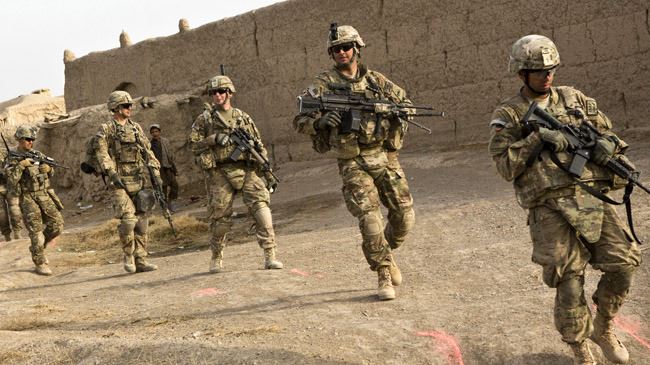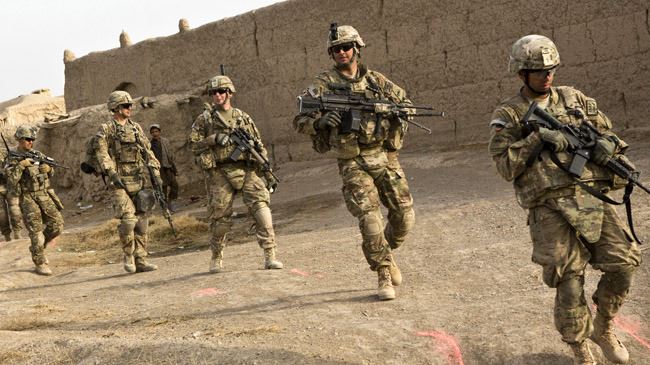 The Upper House of Afghanistan's Parliament has approved two security deals with US and NATO.
On Thursday, Afghanistan's Upper House of Parliament (Meshrano Jirga) ratified the country's Bilateral Security Agreement (BSA) with Washington and the NATO Status of Forces Agreement (SOFA).
According to Afghan sources, 65 senators voted for the agreements while 7 rejected them.
Based on the agreements, the US and NATO could keep a total of 12,000 soldiers in Afghanistan next year for what they describe as supporting Afghan forces.
Earlier this week, the two deals were ratified in the country's Lower House of Parliament (Wolesi Jirga).
Afghan National Security Adviser Hanif Atmar and US Ambassador to Kabul James Cunningham signed the long-delayed BSA on September 30.
The signing of the security deal came as former Afghan President Hamid Karzai had refused to ink the BSA, saying the terms of the agreement undermines Kabul's authority in managing domestic security affairs.
The agreement grants immunity to US-led troops operating in the country. It also allows the US-led forces to carry out deadly overnight raids on Afghan homes, which has triggered widespread protests in Afghanistan.
The United States and its allies attacked Afghanistan in 2001 as part of Washington's so-called war on terror. The offensive removed the Taliban from power, but insecurity remains in the country, despite the presence of tens of thousands of foreign troops.