Asia-Pacific
Korea
Pyongyang preparing toned-down military parade on September 9: Analysts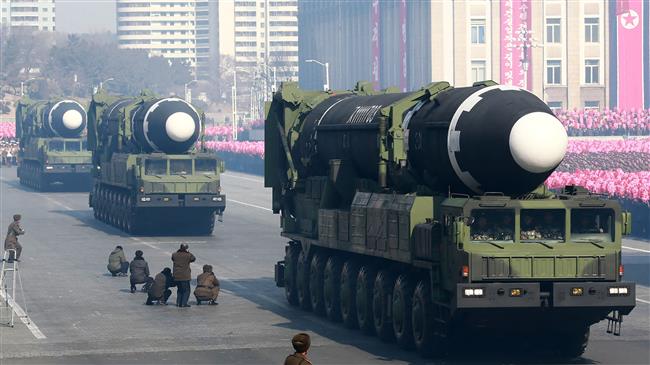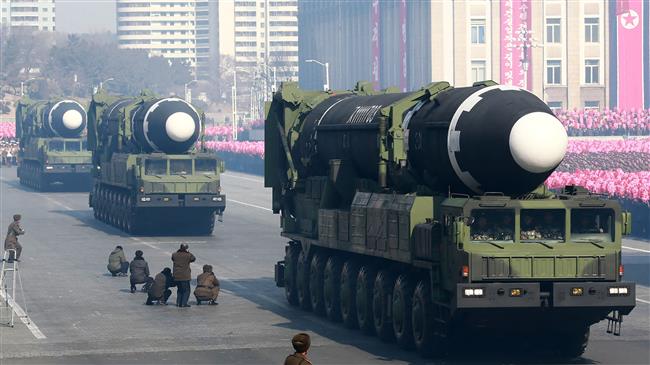 North Korea is reportedly set to stage a new military parade as diplomatic efforts on denuclearization of the Korean Peninsula show no sign of progress.
In a report published by Reuters on Saturday, US analysts cited satellite imagery gathered by Planet Labs Inc. as showing that North Korea was poised to stage a military parade to mark its Foundation Day on September 9.
The analysts at the San Fransisco-based company said Pyongyang was preparing to host a number of major events on the 70th anniversary of its founding, including a military parade, possible visits by foreign delegations, and – for the first time in five years – a massive choreographed performance known as the "Mass Games."
According to the satellite imagery, the military parade is likely to be very "similar" to the one staged on February 8, however, analysts say it is unclear whether Pyongyang will showcase any of its intercontinental ballistic missiles (ICBMs) that it once claimed to be capable of targeting the US mainland.
"At the moment, this parade look pretty similar if not smaller than the one in February," said Jeffrey Lewis, director of the East Asia Nonproliferation Program at California's Middlebury Institute of International Studies.
The team at Middlebury said among the weapons spotted in the images were tanks, self-propelled artillery, infantry carriers, anti-aircraft missiles, and rocket launchers. Other possible weapons included coastal defense cruise missiles, as well as at least six solid-fuel, short-range ballistic missiles possibly of a type first seen in February parade.
"The first 99 vehicles are identical," Lewis noted. "After that we only see another 20 or so short-range missiles. There were more on parade in February, including ICBMs."
Lewis acknowledged that there could be more weapons hidden in the sheds, but said at this point it was "just speculation."
Pyongyang has refrained from missile and nuclear tests this year and even toned down the earlier parade in February.
In June, North Korean leader Kim Jong-un met with US President Donald Trump in Singapore and agreed to the denuclearization of the Korean Peninsula. While the summit was seen as a test for diplomacy that could end the long-running nuclear standoff, foreign policy experts say the stakes are high if it does not result in a nuclear agreement.
US President, Donald Trump, and North Korean leader, Kim Jong-un, have signed a joint document after their meeting in Singapore.
The North Korean leader has already told Trump that denuclearization depends on ceasing antagonism between the two nations, while the United States says tough sanctions will remain in place against the North until its complete denuclearization.
North Korea earlier said its nuclear arsenal was a deterrent against potential US aggression. Pyongyang says it will not give up on its nuclear deterrence unless Washington ends its hostile policy toward the country and dissolves the US-led UN command in South Korea.
Thousands of US soldiers are stationed in South Korea and Japan.
The US president last week cancelled a planned trip by Secretary of State Mike Pompeo to North Korea, citing unsatisfactory progress on the denuclearization of Pyongyang.
In July, North Korea censured the US "rapacious demands" and "extremely regrettable" attitude, accusing Washington of trying to unilaterally pressure the North into abandoning its nuclear weapons.
Pyongyang said Washington betrayed the spirit of the Trump-Kim summit by making unilateral demands on the complete, verifiable and irreversible denuclearization, while putting the sanctions in place.
The North said the fastest way to achieve a nuclear-free Korean peninsula was through a phased approach under which both sides took steps at the same time.