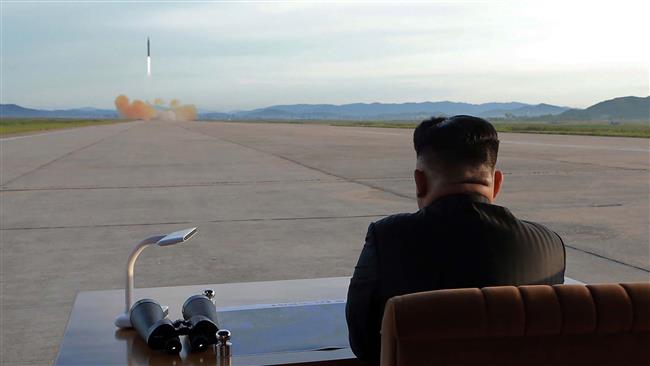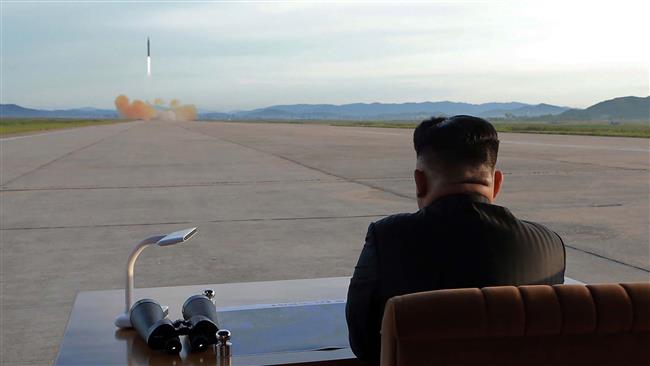 The United States provocative actions have led to North Korea's new missile test, an escalation of tensions and the possibility of war, says a former US Senate policy adviser and diplomat.
James Jatras, who is a specialist in international relations and legislative politics in Washington, DC, made the remarks in an interview with Press TV on Wednesday while commenting on reports that North Korea has achieved full capability to launch an intercontinental ballistic missile (ICBM) reaching anywhere in the United States.
According to a statement carried by the North Korea's official Korean Central News Agency (KCNA). Pyongyang's military launched a new type of ICBM on Wednesday, called the "Hwasong-15," which flew high into space before landing near Japan.
The missile launch came after Russia and China, Pyongyang's allies, urged the US and its allies — South Korea and Japan —  to stop provocative joint military drills as the North decides on whether to conduct further missile tests.
"The pause in missile-testings by North Korea was not taken advantage of by the United States, and moving towards something like the Chinese and Russian double-freeze proposal. Instead, the US responded with more threats and demonstrations of force," Jatras said.
"That 's one of the things that led North Korea to conduct a new test. Now, we are seeing once more a cycle of escalation," he added.
"The possibility of war is all too great," the analyst warned.
Pyongyang has repeatedly announced that its missile and nuclear development program is defensive.
The North Korean leader ordered the production of more rocket warheads and engines in August, shortly after the United States suggested that its threats of military action and sanctions were having an impact on Pyongyang's behavior.
Pyongyang says it will not give up on its nuclear deterrence unless Washington ends its hostile policy toward the country and dissolves the US-led UN command in South Korea. Thousands of US soldiers are stationed in South Korea and Japan.