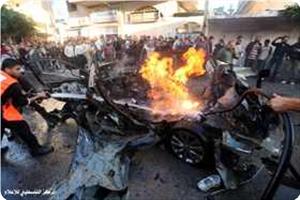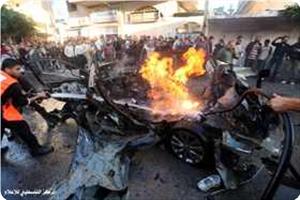 The armed wing of Hamas, the Qassam Brigades, said after the assassination of its commander Ahmed Al-Ja'bari in Gaza on Wednesday that Israel "has opened the gates of hell on itself".
Other Palestinian resistance factions vowed "earthshaking" reprisal attacks to the murder of Ja'bari.
Islamic Jihad said that the assassination of Ja'bari was a "declaration of war on our people".
The armed wing of Islamic Jihad, the Quds Brigades, called on all resistance factions to retaliate to the assassination of Ja'bari.
Other factions vowed that the crime would not pass without punishment and called for uniting armed ranks in order to deal a strong blow to the Israeli occupation.