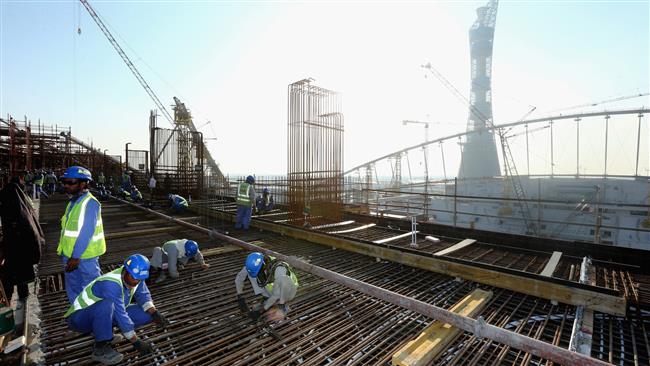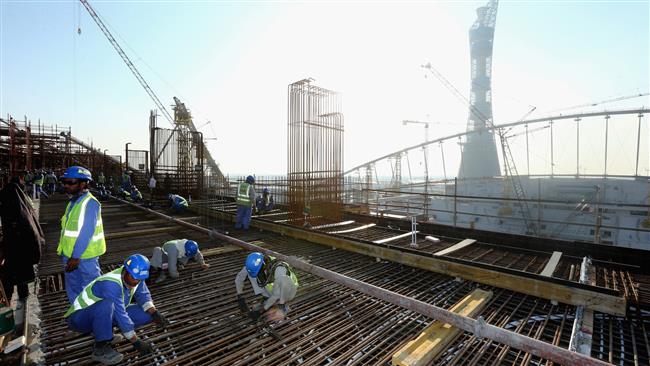 Amnesty International has accused Qatar and FIFA of ongoing indifference towards the abuse and exploitation of migrant laborers working on stadiums for the 2022 World Cup.
Various human rights abuses have been reported by around 200 of the migrant contractors working on the refurbishing of the Khalifa International Stadium in Doha and its surrounding Aspire Zone sports complex, the rights group said in a report published on Wednesday.
"My life here is like a prison. The work is difficult; we worked for many hours in the hot sun. When I first complained about my situation, soon after arriving in Qatar, the manager said 'if you [want to] complain you can but there will be consequences. If you want to stay in Qatar be quiet and keep working'. Now I am forced to stay in Qatar and continue working," said one of the workers.
Other workers reported that they were forced to live in filthy accommodation despite having paid heavy recruitment fees, and that they were not paid in a timely fashion, and their passports were confiscated.
The retention of passports, deceptive recruitment and withholding of pay are all illegal in the eyes of Qatari law.
The report concludes that various abuses it documented all point to "multiple failures" on behalf of Qatar and FIFA, which have done little to nothing to address the issues.
"The abuse of migrant workers is a stain on the conscience of world football. For players and fans, a World Cup stadium is a place of dreams. For some of the workers who spoke to us, it can feel like a living nightmare," said Amnesty International Director General Salil Shetty.
Since becoming the World Cup 2022 host in 2010, Qatar has spent billions of dollars in city renovations such as a new airport, seaport and an underground train system. Hundreds of thousands of migrant workers have been recruited for the task and account for around 94 percent of the Persian Gulf state's 2.1 million population.