Middle East
Qatar: 'Neighbors' leading economic siege hacked our news agency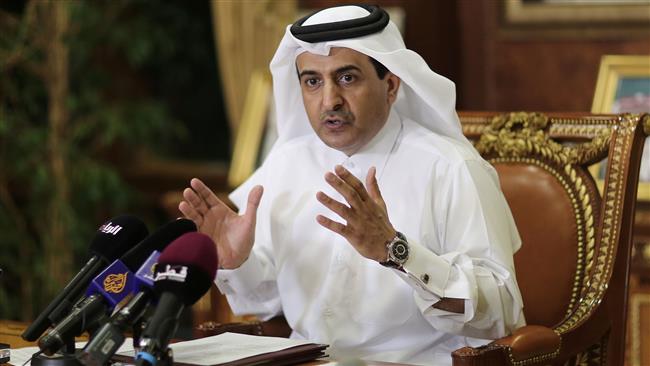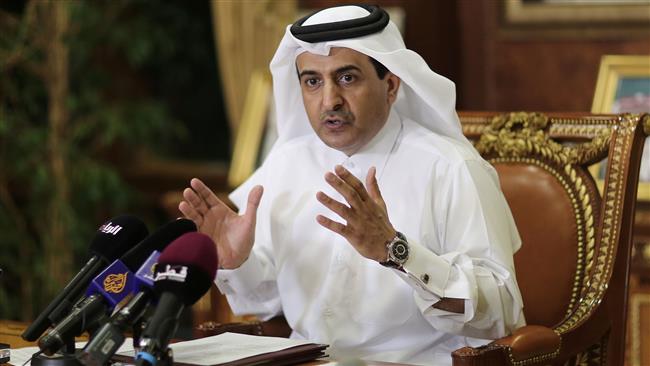 Qatar says it has evidence showing the same "neighboring" countries that are leading a boycott campaign against Doha had a hand in the alleged hacking of its state news agency, an incident that triggered an unprecedented diplomatic crisis in the Persian Gulf region.
Attorney General Ali bin Fetais al-Marri Ali bin Fetais al-Marri told a press conference in Doha on Tuesday that the hacking incident originated in "neighboring countries," without naming them.
"We have evidence to show that iPhones originating from the countries laying siege to us have been used in this hacking. We have enough evidence to point the finger of blame at these countries," Marri said.
Last month, the Qatar News Agency (QNA) released comments attributed to Emir Sheikh Tamim bin Hamad Al Thani, describing Iran as an "Islamic power," praising the Palestinian resistance movement Hamas and criticizing US President Donald Trump.
Qatar said hackers had broken into the QNA website and published the fake news, but the denial did not convince the Riyadh regime and its Persian Gulf Arab allies.
Elsewhere in his remarks, the Qatari attorney general said it was "very soon" to give specific phone numbers for those he said were responsible for the hacking.
He also noted that Qatari investigators had traced the internet service providers used to the Saudi-led allied countries.
"We have sent the information to the countries concerned and we are awaiting their response," Marri pointed out, adding, "As far as we are concerned, the case is very clear."
Following the hacking report, Saudi Arabia, the United Arab Emirates, Bahrain and Egypt severed diplomatic ties and cut off transport links with Qatar in early June, accusing Doha of supporting terrorism, an allegation rejected by the Qatari government.
They put 12 organizations and 59 people associated with Qatar on a terror sanctions list.
Marri said the blacklist was "baseless" and stressed that Qatar would legally pursue those who had done harm to it.
Qatar has long been at odds with other Arab countries about the Muslim Brotherhood, which the UAE and Egypt regard as a terrorist group.
Back in March, 2014, Saudi Arabia, the UAE and Bahrain temporarily recalled their ambassadors from Doha after alleging that it has been interfering in their domestic affairs. The diplomatic relations resumed eight months later when Qatar ordered some Muslim Brotherhood members to leave the country.
The recent dispute, however, is said to be the worst to hit the Persian Gulf since the formation of the Persian Gulf Cooperation Council (GCC) in 1981.
Observers say the fresh rift surfaced in the wake of Qatar's break with past policies and its leaning toward Russia and Iran.
Qatar's Foreign Minister Sheikh Mohammed bin Abdulrahman Al Thani said lately that Doha would not "surrender," vowing to keep "the independence of our foreign policy."