Middle East
Syria
Qatar Trying to Take Back Militancy Helm from Saudi Arabia in Syria: sources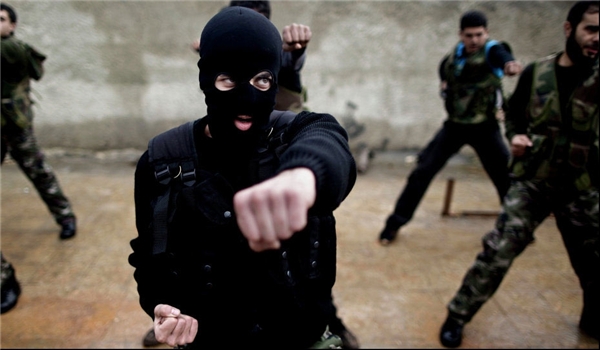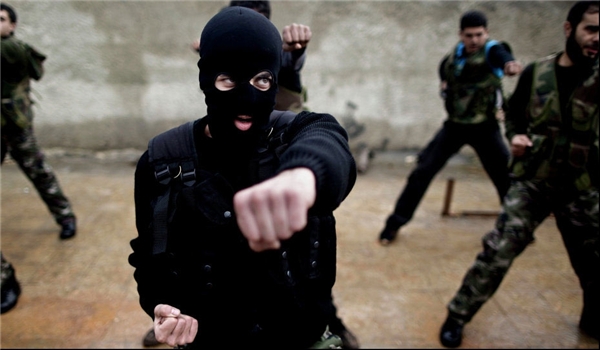 The Al-Nusra Front terrorist group attacked the military positions of its Saudi-backed rival, Jeish al-Tahrir (Al-Tahrir Army), in Hama and Idlib provinces in line with Qatar's efforts to seize control of militancy in Syria back from Saudi Arabia.
"The Al-Nusra Front has captured the chief and other senior Jeish al-Tahrir commanders by attacking the terrorist group's military positions in Sahl al-Qab region in Northern Hama and Southern Idlib," local sources told FNA on Tuesday.
The Al-Nusra Front also seized a large amount of weapons and ammunition from Jeish al-Tahrir in recent battles.
"The al-Nusra Front attacked the house of Tahrir al-Sham's Chief Commander Mohammad Ahmad al-Ghaabi in the town of Kafr Nabl, which resulted in the death of seven militants of Jeish al-Tahrir and injury of one al-Nusra Front terrorist," local sources added.
The attacks on Jeish al-Tahrir's military positions by al-Nusra Front took place after the former opposed joining Jeish al-Fath's military operations in Aleppo and Lattakia. The al-Nusra Front called Jeish al-Tahrir's opposition a move against the Sharia laws and ordered a raid on the rival terrorist group.
Jeish al-Fath is an umbrella coalition of 9 terrorist groups, including the Al-Qaeda's official branch in Syria, the Al-Nusra Front.
On Monday, the Al-Tahrir Army, affiliated to the Free Syrian Army, said in a statement that one of the senior field commanders of the group and his brothers have been abducted by the al-Qaeda-affiliated al-Nusra Front in Idlib city.
"Mohammad Abdolhay al-Ahmadi al-Ghaabi alongside his two brothers were captured and transferred to an unknown place by al-Nusra fighters," the group said in statement, adding, "Al-Nusra militants stormed the house of al-Ghaabi's father, and abducted al-Ghaabi and his brothers."
Fierce clashes erupted between the fighters of al-Nusra and al-Tahrir Army after the abduction of the latter commander.
Al-Tahrir said also in its statement that al-Nusra has thus far abducted nearly 40 of its forces.
In relevant developments earlier this month, at least 3 senior members of Jeish al-Fatah terrorist group were killed after a bomb blast occurred in front of their base in the Northwestern city of Idlib.
"At least 3 Jeish al-Fatah security forces were killed and 20 others injured after a bomb exploded in front of their base in Idlib," sources said on Thursday.
According to sources, no group has yet claimed the responsibility for the bombing in Idlib which has been the scene of rivalry among the terrorist groups stationed in the province.