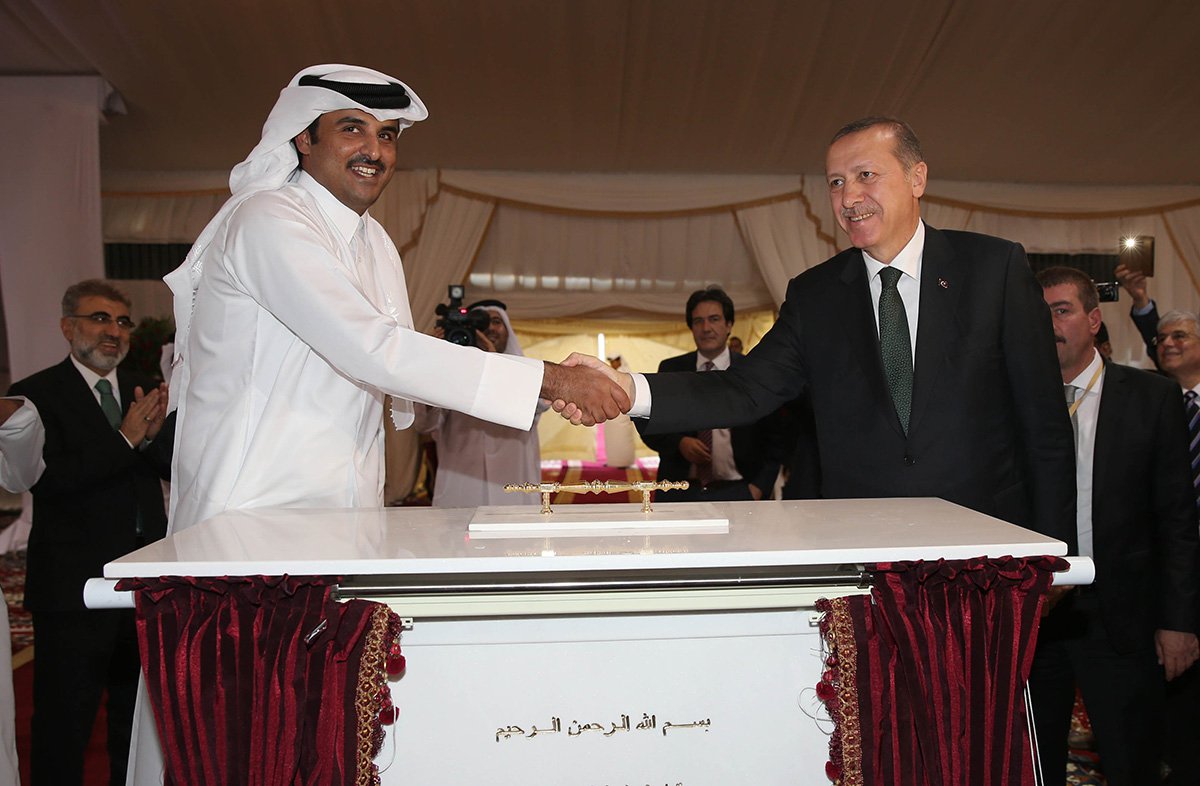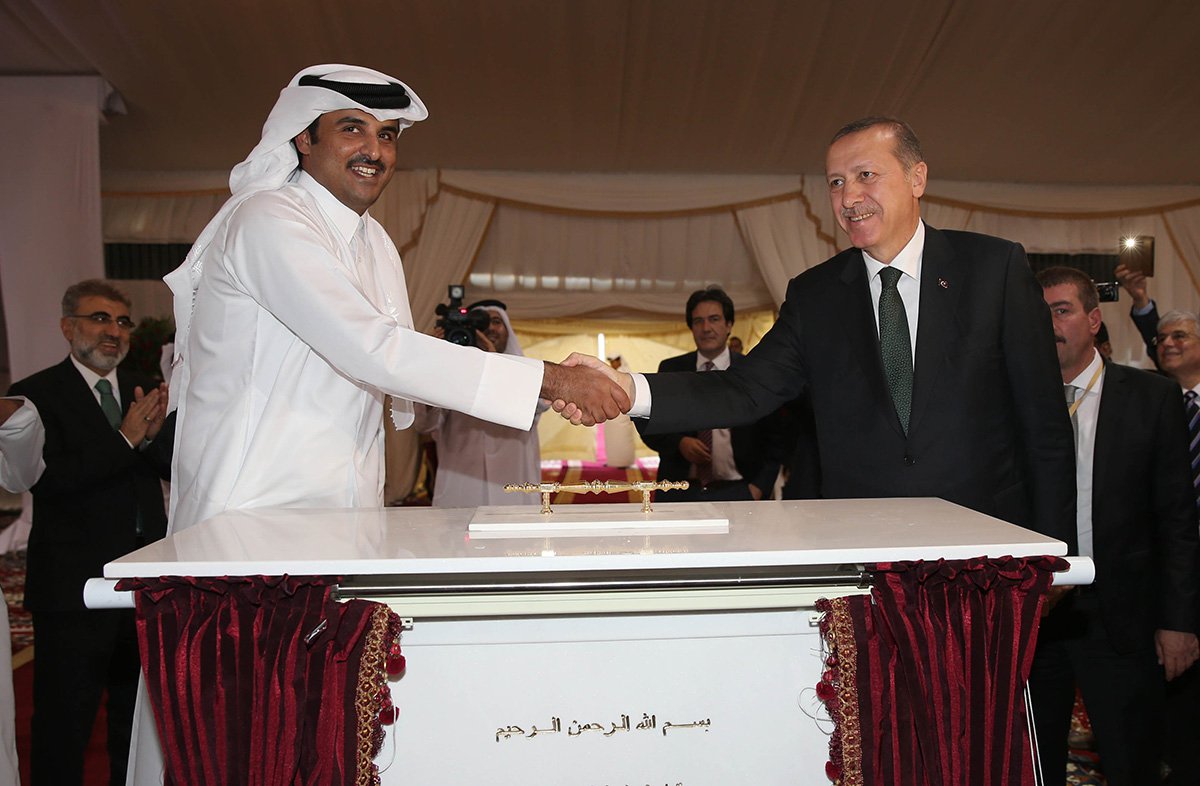 The Qarati and Turkish presidents have agreed to set up a "strategic cooperation council" aimed at bolstering bilateral relations and which will be jointly headed by the two presidents, the Qatari News Agency reported yesterday.
Turkey's President Recep Tayyip Erdogan and his Qatari counterpart Sheikh Tamim Bin Hamad Al-Thani met in Doha yesterday to discussed bilateral relations and other regional and international developments.
Erdogan arrived in Qatar on Sunday in his first trip to an Arab country since he was inaugurated as president on August 28. It is also his third foreign trip, following two other visits to Northern Cyprus and Azerbaijan.