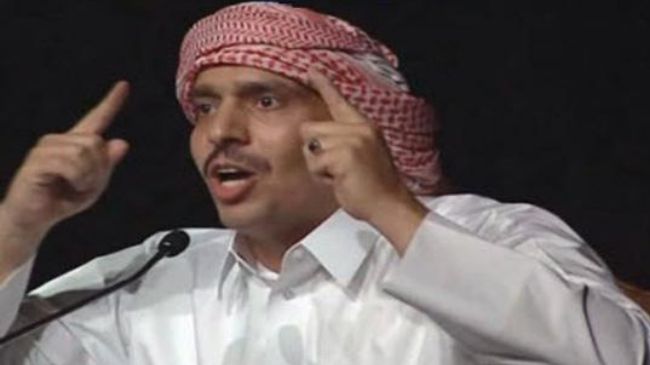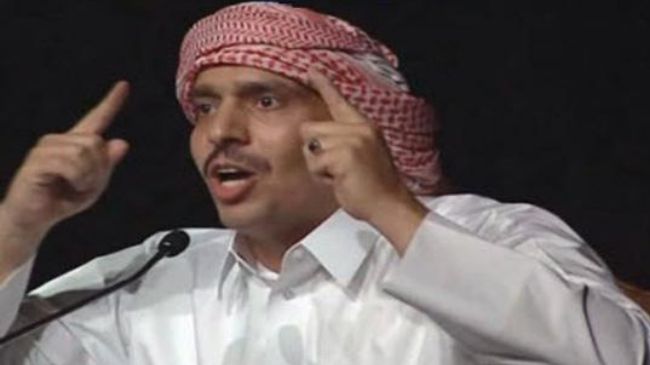 A Qatari appeals court has sentenced a poet accused of incitement against the regime to 15 years in prison, his lawyer says.
The poet, Mohammed al-Ajami, was given a life term by a lower court last year for publicly reading a poem considered offensive to Qatar's ruler.
Ajami was arrested in November 2011 after the publication of his "Jasmine poem," which criticized Arab governments across the Persian Gulf region in the wake of crackdowns on the Arab Spring uprisings.
In a clear reference to Qatar, home to a major US base, he wrote, "I hope that change would come in countries whose ignorant leaders believe that glory belies in US forces."
But, his lawyer Mohammed Nejib al-Naimi insists that "there was no evidence Ajami had recited the poem he is being tried for in public," a key claim by the prosecution, and that he only read it "at his apartment in Cairo."
Following the appeals court on Monday, Naimi said that "the appeals court was apparently politicized and does not differ much from the court of first instance," which was held behind closed doors and did not give Ajami a chance to defend himself.
Naimi, who is a former Qatari justice minister, said that according to the charges against his client he was liable to a maximum of five years in jail.
Amnesty International has urged Qatar to release Ajami.
"It doesn't matter if he's in jail for a day, for 15 years or for life, it's a flagrant violation of his human rights," said Sunjeev Bery, the Middle East and North Africa advocacy director for Amnesty International.
In October 2012, Human Rights Watch said that the prosecution of Ajami over his poem proves Doha's double standard on freedom of expression. – See more at: http://www.presstv.com/detail/2013/02/26/290954/qatari-poet-handed-15year-jail-term/#sthash.PEYJBCVN.dpuf