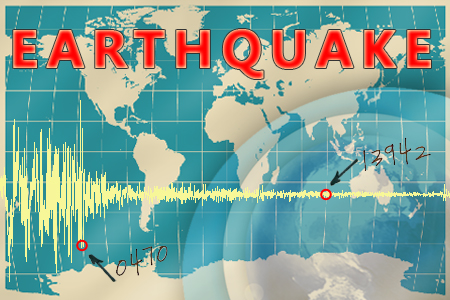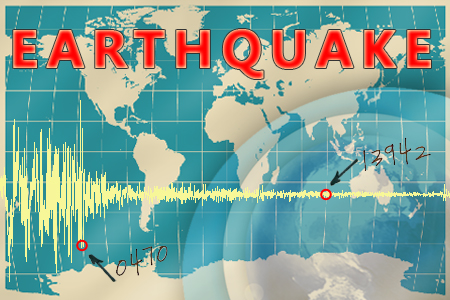 Seven people have been killed in an earthquake measuring 6.5 on the Richter scale that struck Iran's southeastern province of Kerman.
"Considering the dimensions of the damage, the death toll is expected to rise," IRNA quoted Kerman Governor General Esmail Najjar as saying on Tuesday.
The powerful quake occurred at 10:12 p.m. local time (1842 GMT) on Monday, IRIB reported late on Monday.
The epicenter was in the town of Hosseinabad, 28.6 degrees north latitude and 59.1 degrees east longitude, at a depth of five kilometers, the Iranian Seismological Center said on its website.
Najjar added that some of the injured have been rushed to local hospitals as emergency efforts get underway to help those trapped under the rubble.
Most of the rural areas in the quake-hit region use adobe, which has a tendency to crumble in earthquakes, as construction material.
The Kerman governor also said that the infrastructure around the quake's epicenter has remained intact.
He noted that the strong tremor was felt as far away as the southern province of Hormozgan, which lies on the Persian Gulf.
There have been six aftershocks so far, with the biggest measuring 4.3 on the Richter scale.
The province of Kerman has 18 active fault lines.
The quake was also felt in the southeastern province of Sistan-Baluchestan, which borders Afghanistan and Pakistan, and in the cities of Zahedan, Bam, Khash, and Iranshahr, the Fars news agency reported.
Iran is located on seismic fault lines and is prone to earthquakes. It experiences at least one slight earthquake every day on average.
The deadliest earthquake to hit Iran in recent years happened on December 26, 2003, when a 6.6 magnitude quake struck Bam city and the surrounding areas in Kerman province.
The destructive earthquake left 26,271 people dead and 30,000 injured.