Iran
Quake Jolts Western Iran: 729 Injured, No Dead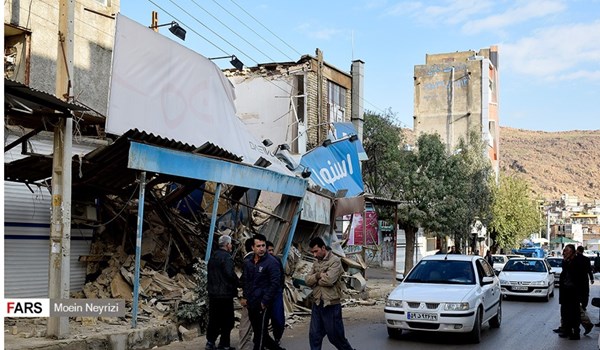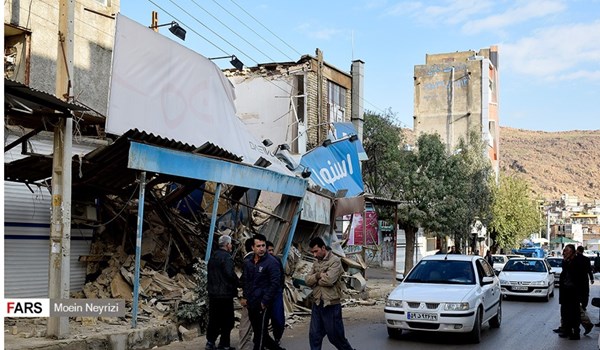 A magnitude 6.4 earthquake jolted the Western Iranian province of Kermanshah on Sunday evening, leaving no fatalities, while local officials said a majority of the 729 injured have been treated on the site.
Governor General of Kermanshah Province Houshang Bazvand told the local media that a few number of the injured people have been hospitalized, adding that there is no problem as regard water, electricity and gas.
Head of Iran Relief and Rescue Organization Morteza Salimi said on Monday that 6 probe, 9 sniffer dog, 10 rapid response, 23 rubble, 20 accommodation, and 2 medical teams were dispatched to quake-stricken areas.
He went on to say that 14,124 tents were also distributed among people in Kermanshah.
Deputy head of the Red Crescent Relief and Rescue Organization Shahin Fathi said that 87 operation assessment teams were present in the quake-hit areas and fulfilled mission in 150 villages so far.
He added the crudely-constructed buildings in some villages have been damaged between 5 to 60 percent.
Fathi opined that the majority of the wounded people had been injured while attempting to escape buildings.
An earthquake measuring 6.4 on the Richter scale shook Sar Pol-e Zahab, western province of Kermanshah late on Sunday.
According to the Seismological Center of the Geophysics Institute of Tehran University, the quake occurred 17 kilometers from Sar Pol-e Zahab and 18 kilometers from Qasr-e Shirin and 33 kilometers from Gilan-e Gharb, Ilam and Kermanshah provinces, at 08:07 pm Tehran local time (16:37 GMT) on Sunday.
Kermanshah province has been jolted by several earthquakes since November 12, 2017, when a 7.3-magnitude earthquake hit the province's Ezgeleh region killing at least 620 people and injuring over 12,000.
Iran is crisscrossed with fault lines and is regularly hit by earthquakes, experiencing at least one slight tremor every day on average.
Iran sits astride several major faults in the earth's crust, and is prone to frequent earthquakes, many of which have been devastating.
The worst in recent times hit Bam in southeastern Kerman province in December 2003, killing 31,000 people – about a quarter of its population – and destroying the city's ancient mud-built citadel.
The deadliest quake in the country was in June 1990 and measured 7.7 on the Richter scale. About 37,000 people were killed and more than 100,000 injured in the northwestern provinces of Gilan and Zanjan. It devastated 27 towns and about 1,870 villages.
Tehran alone sits on two major fault lines, and the capital's 14 million residents fear a major quake.