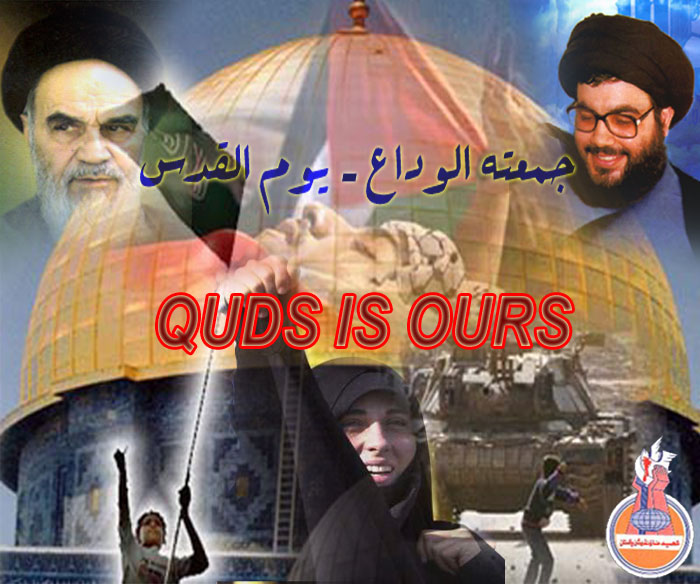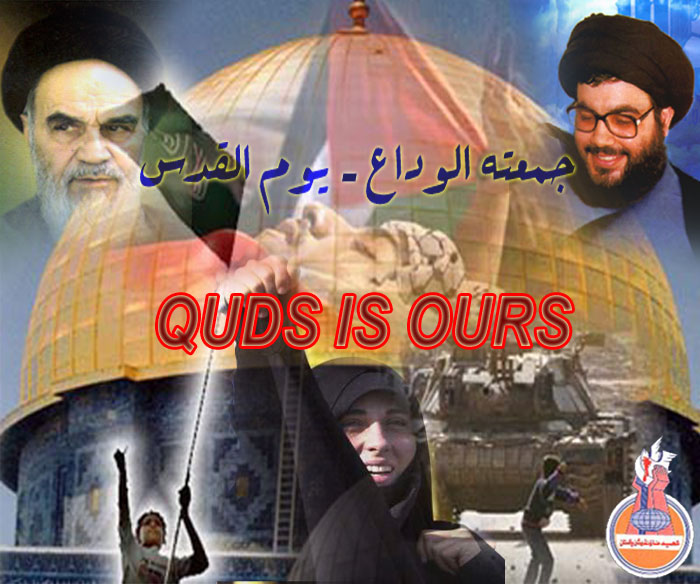 An Iranian cleric referred to the recent events in Muslim countries and called Quds Day as a symbol for resistance of the Muslim world against world arrogant powers.
Hujjat-ol-Islam Habib Reza Arzani, Head of Islamic Promotion Bureau in Isfahan referred to the recent massacres in Syria and Myanmar and praised Quds Day as a day to stand against world arrogant powers particularly the US and Zionist regime, reported Taqrib News Agency (TNA).
He said, "Islamic Awakening, inspired by Islamic Republic of Iran, is a beginning for topple of the superpowers and a countdown for topple of the Zionist regime of Israel."
He said plots of the US against the Syrian people, brutal massacre of Myanmar Muslims and silence of the world powers is proof on the deeply rooted hatred of the dominant powers on Islam.
This Iranian scholar called Palestine as a part of Muslim community and stressed struggle for Palestinian civilians as one of the most issues of Muslim world.
"Palestinians are on the front line to defend Islam and all Muslims are responsible to defend them." He said.
Hujjat-ol-Islam Arzani also said, "Naming the last Friday of Ramadan as Quds Day by late Imam Khomeini (RA) is a manifest of unity in Muslim world."
He warned against the critical situation in the region and stressed all out participation of the people on Quds Day rallies.
According to this cleric, "Boosting the solidarity among Muslims and supporting the resistance are the secrets for victory against the arrogant powers."