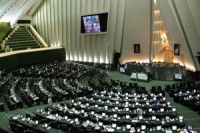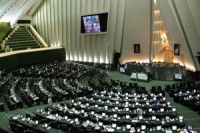 Iranian lawmakers urge the Muslim nations of the world to participate in the International Quds Day rallies and reveal US-Zionist regime's plots in Syria, Egypt and Tunisia and the treason of certain Arab states.
According to Press TV, 207 Iranian parliamentarians in a statement on Monday said the International Quds Day is the day that an oppressed nation sacrificed its youth to reveal the criminal face of the US and its allies and rejected their claims to defend democracy and human rights.
The statement added that the resistance of Hezbollah, Hamas and the Islamic Jihad against the Zionist regime as well as the Iranian nation's support for resistance movements has prepared the ground for Islamic Awakening and the uprising of Muslims and freedom-seeking nations against Washington and Tel Aviv and jeopardized their interests in the region.
The statement read "The Muslim nation of Iran along with other Muslims and freedom-seekers will once again stand up and announce its support for the Palestinian nation and other Muslim nations."
Palestinians are seeking to create an independent state on the territories of the West Bank, East al-Quds, and the Gaza Strip and are demanding that Zionist regime withdraw from the Palestinian territories occupied in the Six-Day War of 1967.