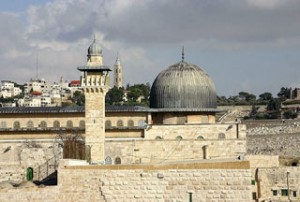 A conference named the Quds in the light of the Savior was held in IRI office in Mecca on Sunady.
The conference attended by Islamic scholars as well as representatives of Palestinian resistance groups emphasized on the Palestinian cause and the necessity of unity among Palestinian resistance groups till their final victory over Israel.
Addressing the conference the head of Iranian pilgrims to Mecca, Hojjatolesalm Rayshahri, said noting the ideals and goals of Islamic world and Palestine in particular are the key advantages of the Hajj. Rayshahri said the conference advocated liberation of the Quds.
Rayshahri commemorated all the martyrs of the Palestinian cause and expressed dismay at the actions taken by some countries to normalize their relations with the Zionist regime.
The head of Iranian pilgrims said agreements such as Oslo were in effect a way out for the Zionist regime from total collapse. He added that the Zionist regime had always lived with the fear of martyrdom seeking operations on the side of resistance groups.
Rayshahri also slammed Judaization of the Quds and expansion of Jewish settlements in the West Bank as well as the effort made by the regime to separate Quds from Palestinian mainland.
The head of Iranian pilgrims added that some kept negotiating with the Zionist regime while it didn't live up to its promises. He referred to a unifying leader approved by all Palestinians as something necessary.