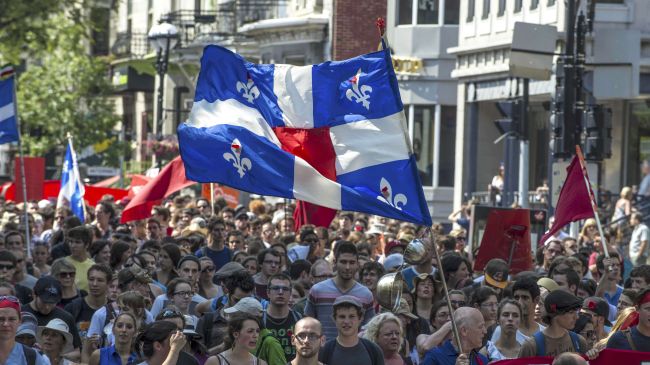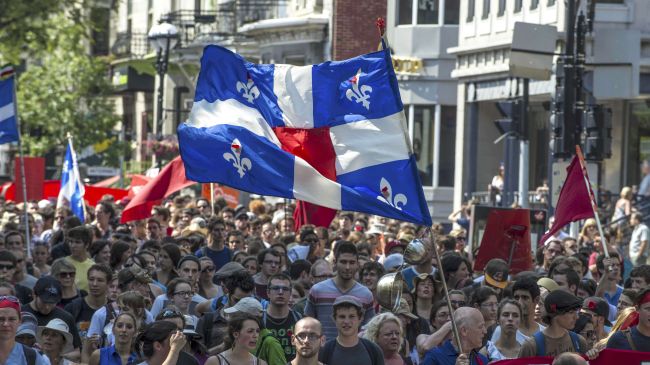 Thousands of students and their supporters have poured into the streets of the Canadian city of Montreal to protest against the government's plan to increase tuition fees in the province of Quebec.
The students on Sunday called on Quebec Premier Jean Charest to annul the decision to increase fees by USD 1,708 (or 82 percent) over the next seven years.
The protesters also expressed their opposition to a provincial law, introduced in May, that suspends classes for the students on strike and allows the government to suppress the protests.
University students and student unions have been protesting the plan since mid-February.
The fresh protest against tuition costs has showed that the crisis "has not been settled," Yanick Gregoire, the vice president of Quebec student group, FEUQ, said on Sunday.
The protesters say the rally, organized by the powerful student group known as CLASSE, is a message to the government to show that they are prepared to fight for their rights in the event of an election.
Gabriel Nadeau-Dubois, the spokesman for CLASSE, said that the students will fight Charest's "neo-liberalism," which has resulted in the "privatization of health care and education."
Premier Charest is expected to call early general elections in August, with the vote then set for September.
"It's our responsibility to inform young people about the importance of voting," said FEUQ President Elaine Laberge.
"If the majority of young people of voting age cast their ballots, we'll have a government that is more representative of Quebec's youth," she said.