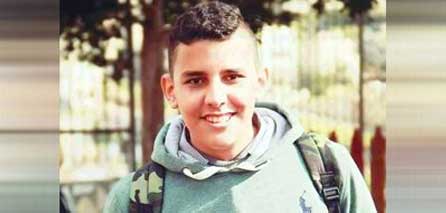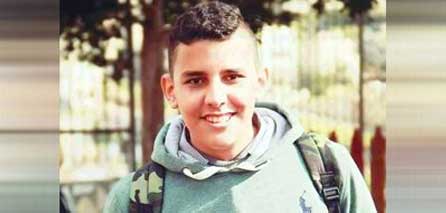 Following the fatal shooting of a Palestinian child on the hands of terrorist regime soldiers, earlier Tuesday, the Zionist Israeli army admitted that the child was 'likely' just a bystander, and that he was shot dead allegedly after Palestinians hurled stones on Israeli vehicles. He was in a car that was targeted by the army, while driving on the same road.
In a statement, the Israeli army said the child, Mahmoud Rafat Badran, 14, was "traveling by car with his family, when some Palestinians hurled stones on the highway between Jerusalem and Modi'in illegal colony.
The slain child was returning home, along with his friends, after swimming in a pool in Beit Sira nearby village.
Zionist Israeli daily Haaretz quoted the army saying some Palestinians apparently hurled stones on Israeli bus, and cars.
Occupied Israeli regime forces driving in the area started chasing Palestinians, and fired several live rounds randomly targeting a Palestinian car that happened to be driving on the same road.
Several Palestinians were also shot and wounded by the Israeli fire without having anythingto do with the "stone throwing incidents."