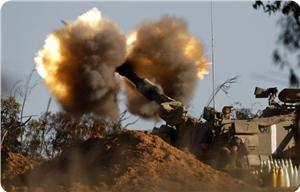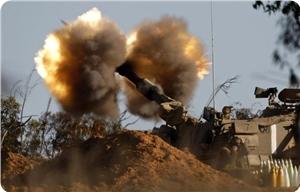 The zionist Israeli artillery shelled several areas in southern Lebanon on Sunday, Lebanese media sources said.
The Israeli artillery shelling, which was described as "violent", followed the Israeli announcement that a number of rockets were fired from southern Lebanon and exploded in the Upper Galilee and Acre.
Israeli sources said that a rocket fired from southern Lebanon hit and caused damage to a building in the Upper Galilee.