Palestine
Rabid dog Israeli attacks leave 450 children dead in Gaza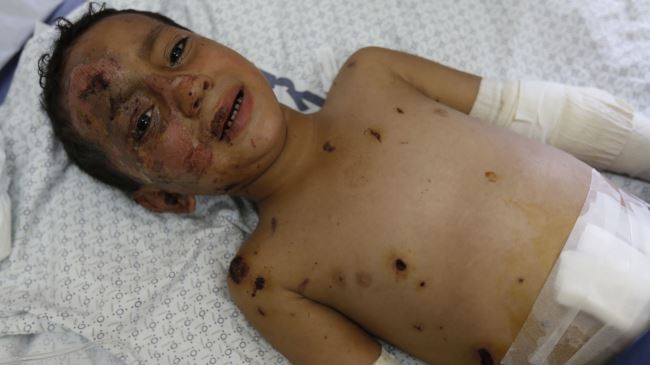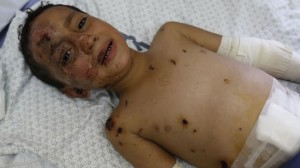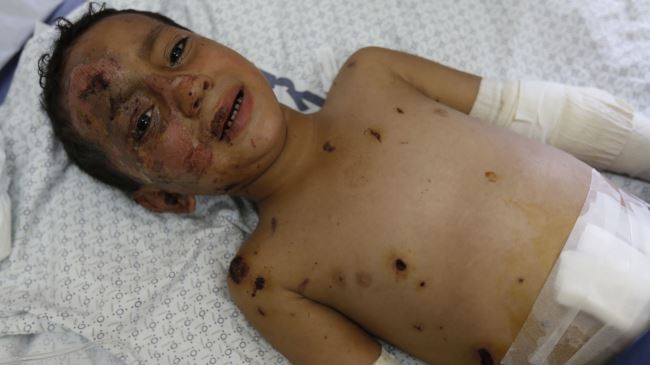 At least 450 Palestinian children have so far lost their lives in more than a month of Israeli attacks against the impoverished Gaza Strip, latest tallies show.
According to Palestinian health officials, the overall Palestinian death toll from brutal Israeli assaults has reached 1,915, with most of the fatalities being civilians. Nearly 10,000 others have also been wounded in the attacks.
The reports also indicate some 450 kids have been among those killed in the Israeli regime's raids on the Gaza Strip. Children also made up almost one-third of the injured.
Emergency services in Gaza say nine more people, including a child, have been killed in fresh Israeli assaults on the coastal sliver. The Palestinian Interior Ministry has also reported that the Israeli military carried out 50 airstrikes, destroying three more mosques on Saturday.
In their latest attacks on Gaza, Israeli forces pounded al-Maghazi refugee camp in central Gaza, the towns of Deir al-Balah, Rafah and Jabalia as well as the Shejaiya neighborhood in Gaza City.
Meanwhile, United Nations estimates show the Israeli raids have destroyed more than 10,000 homes and left some 65,000 people homeless in the densely-populated Palestinian territory.
On Saturday, Palestinian Foreign Minister Riyad al-Maliki said the Tel Aviv regime should be brought before the International Court of Justice (ICJ) for the atrocities it committed against Gazans.
Earlier this week, Palestinian resistance movement Hamas and Israel agreed to a brief 72-hour ceasefire which took effect on August 6. However, Tel Aviv resumed pounding Gaza shortly after the ceasefire expired and indirect talks between the two sides over a lasting truce reached a dead end.