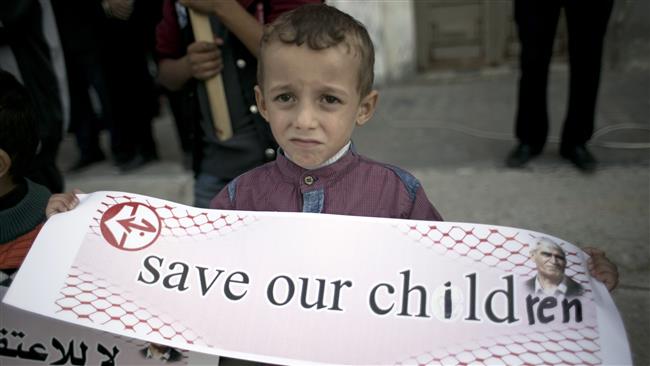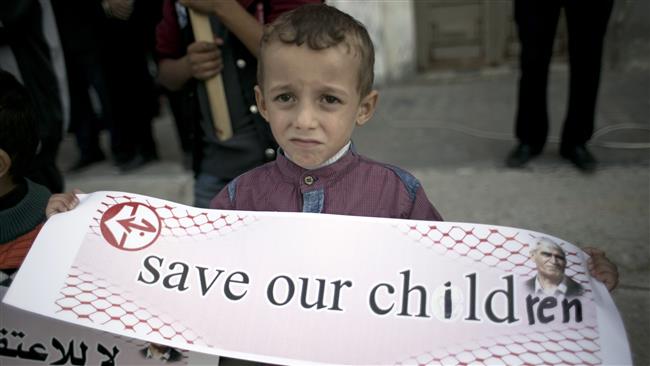 Terrorist Israeli forces Saturday attacked Palestinians mourning the death of an elderly man shot dead in a refugee camp south of the occupied West Bank.
Palestine's Ma'an agency said clashes broke out between Palestinian youths and Israeli forces following the funeral of Ibrahim Baradiya, a man in his fifties whom the Israelis killed two days earlier in al-Khalil (Hebron).
Reports said mourners carried Baradiya's body to al-Arroub refugee camp via a back road as there was the fear that the Israelis might try to take it back. Palestinian authorities on Friday received the body although it was claimed by the Israelis later that delivery came "by mistake."
Israelis said they opened fire at Baradiya after he allegedly attempted to attack soldiers near the entrance of the camp on April 14. They said the 54-year-old man wielded an axe.
The funeral on Saturday saw thousands of Palestinians marching through Arroub. The mourners called on the international community to end Israeli violations of the rights of Palestinians.
The death of Baradiya was the first after nearly two weeks of relative calm in the occupied West Bank, where a fresh wave of uprising began early in October 2015 over what the Palestinians said was alleged plans by Israel to change the status quo of the al-Aqsa Mosque, a highly revered place for the Muslims across the world.
About 200 Palestinians have been killed either in direct confrontation with the Israelis or during clashes. The Palestinians across the West Bank say the uprising is a sign of their frustration with decades of Israeli occupation. The violence has also claimed the lives of 30 troops, settlers or foreign visitors on the Israeli side.