Palestine
Rabid Dog 'Israeli' Forces Attempted to Detain 2-year-old Palestinian!!!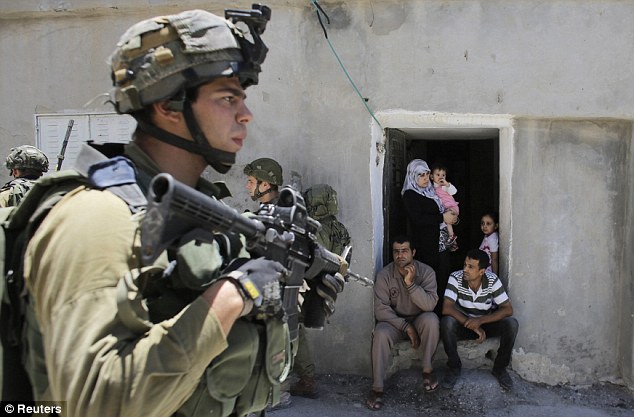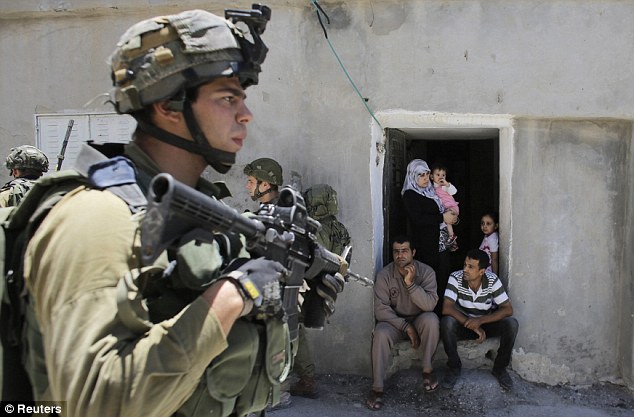 "Israeli" Occupation Forces in occupied al-Quds attempted to detain two Palestinian children, a two-year-old and a nine-year old, on suspicion of throwing stones.
"Isreali" soldiers raiding palestinian house
"Israeli" soldiers were conducting a raid on the home of the Jaber family in the Silwan neighborhood in order to search for an individual suspected of throwing rocks at them from the roof, the family said.
When the soldiers ascended to the roof to detain the alleged culprit, however, they found a two-year-old named Mimati Asaad Jaber who was playing with his mother. While they were playing, apparently, a rock had fallen into the street below.
The boy's grandfather, who was in the house during the raid, said that the boy was only playing and that he did not know there were soldiers in the street below the building when he tossed the stone.
Upon seeing the two-year-old with his mother, however, the "Israeli" soldiers shifted their attention to a nine-year-old member of the family nearby.
Members of the Jaber family clarified that once "Israeli" soldiers found out the nine-year-old boy's name – Izz al-Din al-Qassam, also the name of a famous Palestinian national hero and used by Hamas as the name for its military brigades – they began questioning him.
The "Israeli" soldiers attempted to detain the nine-year-old boy based on the fact that he had "colored rocks" in his pockets, presumably to throw at soldiers, but when they searched the child they found that the "rocks" were in fact candy.
Last week, "Israeli" forces detained four Palestinian children, aged 13 to 16, for allegedly throwing stones at "Israeli" cars.