Palestine
Rabid dog Israeli forces clash with Palestinians heading to al-Aqsa Mosque for Eid al-Fitr prayers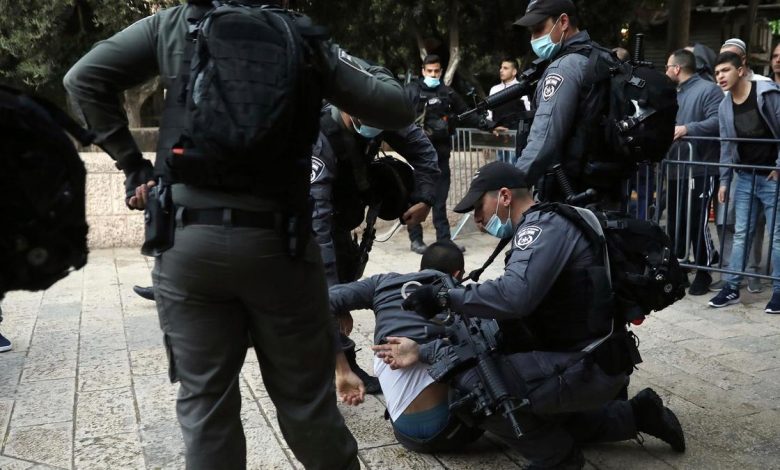 Israeli forces have clashed with the Palestinians who were heading to the al-Aqsa Mosque compound to perform Eid al-Fitr prayers.
The confrontation erupted on Sunday after Israeli troops stepped up their presence at the courtyards of the al-Aqsa Mosque and prevented the entry of Palestinian worshipers to the holy site by installing large barriers.
The regime forces also attacked Palestinians at Bab al-Asbat (Lions Gate) of the Old City of Jerusalem al-Quds.
This year, only officials from the Islamic Waqf (Endowment) organization managed to perform the Eid prayers at the al-Aqsa Mosque.
Each year, tens of thousands of Palestinians pray at the al-Aqsa Mosque on Eid al-Fitr, but the compound has remained closed this year over the novel coronavirus (COVID-19) pandemic.