Palestine
Rabid dog Israeli forces kill another Palestinian in West Bank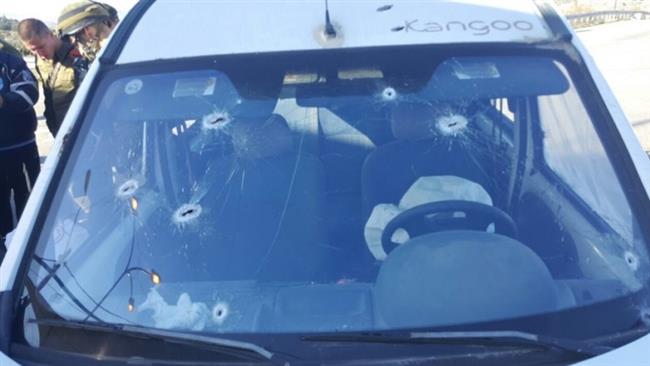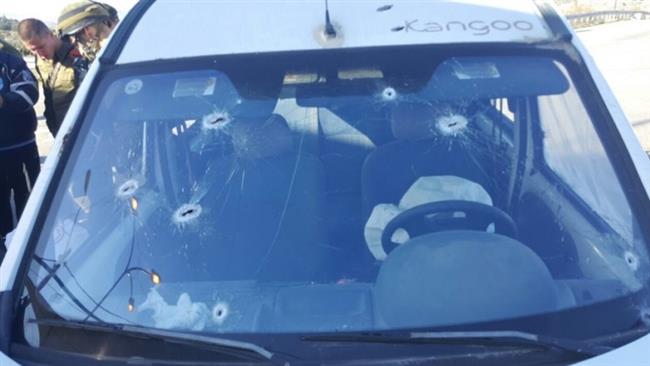 Inhuman Israeli regime forces have killed a Palestinian youth in the occupied West Bank, alleging that he had attempted to stab them.
The Palestinian youth, whose identity is not yet known, was killed by Israeli gunfire near the Israeli Sel'eit settlement in the West Bank.
Earlier, on Sunday, Israeli forces shot and critically injured a young Palestinian man after an alleged car-ramming attack in the central part of the West Bank. The incident took place near the illegal Israeli settlement of Beit Horon, situated west of Ramallah and 10 kilometers (6 miles) north of al-Quds (Jerusalem), on Sunday.
The unnamed Palestinian purportedly sought to ram his car into a group of Israeli soldiers, Arabic-language Palestine al-Yawm news agency reported.
No Israeli soldier is believed to have been injured during the incident. Israeli soldiers then opened fire on the Palestinian youth, wounding him critically.
The Sunday incident came only hours after a Palestinian police officer, identified as 34-year-old Amjad Sokkari Abu Omar, shot and wounded three Israeli soldiers near the illegal Israeli settlement of Beit El in Ramallah.
Two of the Israeli soldiers suffered moderate to serious wounds, while the third one was lightly wounded.
The Israeli trooper, who suffered mild injuries, fired several shots at the Palestinian, killing him at the site.
The occupied Palestinian territories have been the scene of heightened tensions. The latest wave of tensions was triggered by Israel's imposition in August 2015 of restrictions on the entry of Palestinian worshipers into the al-Aqsa Mosque compound in East al-Quds.
Al-Aqsa Mosque is the third holiest site in Islam after Masjid al-Haram in Mecca and Masjid al-Nabawi in Medina.
The restrictions have enraged Palestinians, who are also angry at increasing violence by Israeli settlers frequently storming the al-Aqsa Mosque.
The Palestinians say the Tel Aviv regime seeks to change the status quo of the compound.
At least 166 Palestinians, including children and women, have lost their lives at the hands of Israeli forces since the beginning of last October.