Palestine
Rabid dog Israeli forces kill mentally-ill Palestinian in W Bank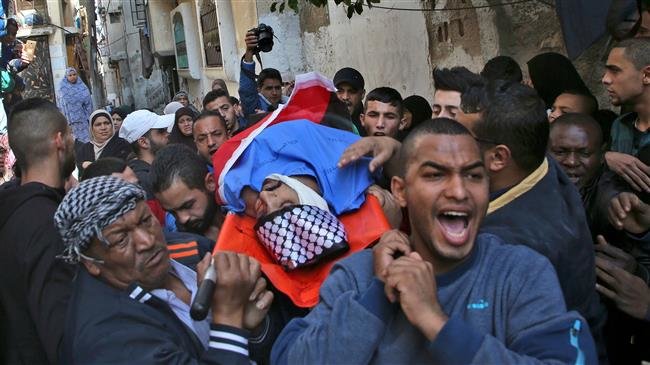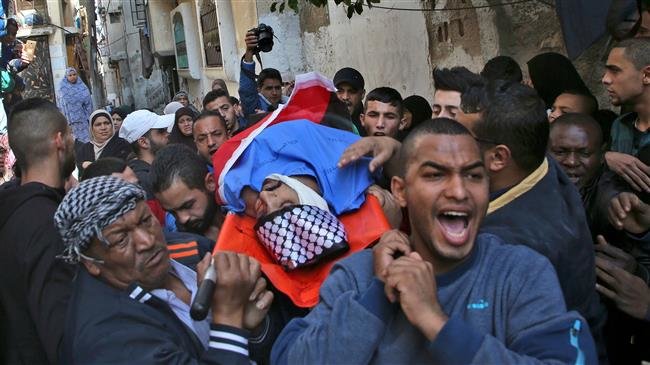 Inhuman Israeli military forces have killed a young Palestinian man and injured several others during an overnight operation in the northwestern sector of the occupied West Bank.
Palestine's official news agency Wafa reported that mentally-challenged Mohammed Hossam Abdel Latif Habali, 22, was hit with live bullets fired by Israeli forces in the head and lower extremities after Israeli military vehicles rolled into the city of Tulkarm, and violently ransacked a number of houses there.
Habali was rushed to the Thabet Thabet Hospital in Tulkarm, where he was pronounced dead.
An unnamed Israeli military spokesperson said dozens of Palestinians hurled rocks at Israeli soldiers as they were operating in the area.
The spokesperson added that Israeli troops responded with live bullets, rubber-coated steel bullets and tear gas to disperse the crowd.
The Palestinian Prisoner's Society (PPS) announced in a statement that Israeli forces rounded up 24 Palestinians in overnight raids across the occupied West Bank.
Ten people were arrested in raids in the cities of Bethlehem and al-Khalil (Hebron) in the southern West Bank.
Nine more Palestinians, including two children, were detained in the cities of Nablus and Tubas and another five were arrested in the city of Ramallah and the town of Hizma, northeast of Jerusalem al-Quds.
More than 7,000 Palestinians are reportedly held at Israeli jails. Hundreds of the inmates have apparently been incarcerated under the practice of administrative detention, a policy under which Palestinian inmates are kept in Israeli detention facilities without trial or charge.
Some Palestinian prisoners have been held in administrative detention for up to eleven years.
Palestinian inmates regularly stage hunger strikes in protest at the administrative detention policy and their harsh prison conditions in Israeli jails.
According to reports, at least 13 Palestinian lawmakers are currently imprisoned in Israeli detention facilities. Nine of them are being held without trial under administrative detention.