Palestine
Rabid dog Israeli police admit slain Palestinian innocent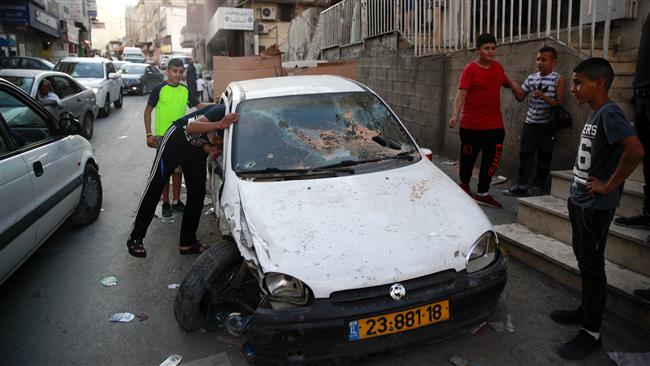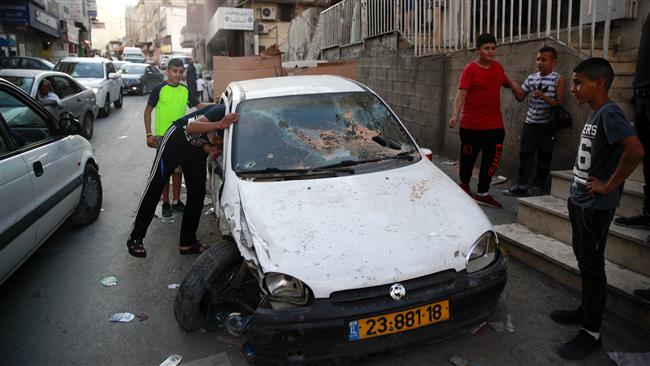 The zionist Israeli police have acknowledged that a Palestinian youth, who was shot dead by the regime forces this week, was innocent.
Initially, the police said they killed 27-year-old Mustafa Nimr in the Shuafat refugee camp in East Jerusalem al-Quds on Monday over an alleged attempt to carry out a car-ramming attack targeting Israeli officers.
On Wednesday, however, Israeli police spokeswoman Luba Samri said the victim was not attempting an attack and 20-year-old Ali Nimr, the car's driver who was wounded and arrested in the attack, was suspected of involuntary manslaughter.
The driver was being investigated over driving without a license, driving under the influence of alcohol and reckless endangerment, Samri added.
She further noted that an inquiry had been opened by an Israeli Justice Ministry unit that probes police activity.
The Monday incident took place when the two Palestinians were driving near the scene of clashes between local youths and Israeli soldiers during a military raid in the refugee camp. The two were returning home after picking up food for their family.
The Israeli daily Haaretz quoted witnesses as saying that the Palestinian vehicle posed no danger to the Israeli forces.
Meanwhile, Israel's Channel 10 television broadcast video of the incident, showing shots being fired after the car was stopped, with Mustafa already on the ground either wounded or dead.
On Tuesday, Talal, Mustafa's father, told Palestine's Ma'an news agency that Israeli intelligence summoned him and his wife and informed them that their son was "killed by mistake."
"Their sorry will not bring back Mustafa," Talal said, adding, "The Israeli soldiers do not value human souls and they kill for many reasons and have different excuses, as if they are hunting birds."
"There are no justifications for killing our children," he further pointed out.
Israeli police and soldiers have come under heavy criticism for "extrajudicial executions" of Palestinian citizens, who did not pose a threat or who could have been detained through non-lethal means.
The Tel Aviv regime forces routinely storm Palestinian towns, villages, and refugee camps in the West Bank, with a weekly average of 78 search and detention raids carried out so far in 2016, according to latest UN figures.
The occupied territories have witnessed new tensions ever since Israel introduced restrictions on the entry of Palestinian worshipers into the al-Aqsa Mosque compound in East Jerusalem al-Quds in August 2015.
About 240 Palestinians have lost their lives at the hands of Israeli forces in the tensions since the beginning of last October.