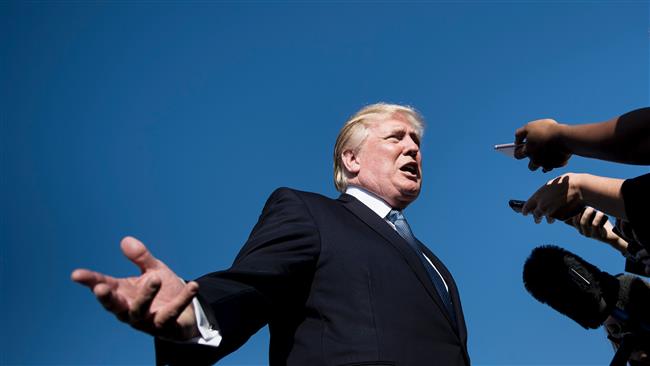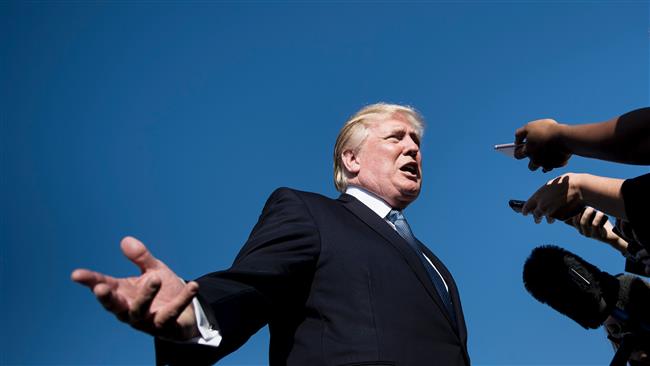 Zionist US President says Washington is "totally prepared" to take a "devastating" military action against Pyongyang as rhetoric heats up between the two countries following the recent spate of tit-for-tat barbs.
"We are totally prepared for the second option, not a preferred option," Trump said at a White House news conference on Tuesday, referring to military force. "But if we take that option, it will be devastating, I can tell you that, devastating for North Korea. That's called the military option. If we have to take it, we will."
The US president also said that the North Korean crisis could have been dealt with in the past, blaming "past administrations" for not taking action.
"North Korea should have been handled 25 years ago, 20 years ago, 15 years ago, 10 years ago, five years ago, and it could have been handled more easily," Trump said. "You have various administrations, which left me a mess. But I'll fix the mess. So we will see what happens with North Korea."
The remarks came days after the US president threatened to "totally destroy" North Korea during his first address to the United Nations General Assembly. Trump also called the North Korean leader a "rocket man" who is "on a suicide mission."
Kim followed up by calling Trump a "dotard" – a phrase used to describe an elderly, senile person – and a "frightened dog."
Pyongyang announced on Monday that Trump had declared war on North Korea and that it reserved the right to take countermeasures. North Korea also threatened to down US bombers dispatched to the Korean Peninsula over the weekend even if they were not in its airspace.
"Since the United States declared war on our country, we will have every right to take countermeasures including the right to shoot down US strategic bombers even when they are not yet inside the airspace border of our country," said Ri Yong-ho, North Korea's foreign minister. "The question of who won't be around much longer will be answered then."