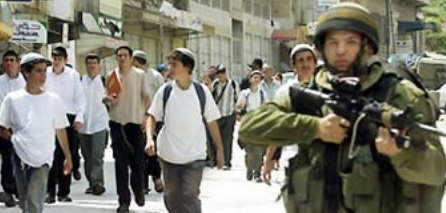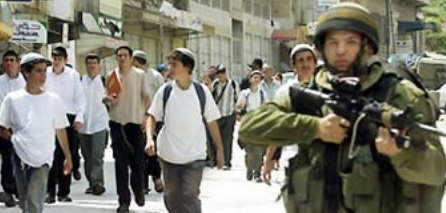 A recent survey reveals growing racism and intolerance among Israeli Jews, with one-third of them saying they believe the Israeli government should place Palestinians in internment camps.
Thirty-three percent of Israeli Jews support the idea of putting Palestinians in internment camps if a war breaks out, said the results of an opinion poll conducted by the Israel Democratic Institute released on Tuesday, The Christian Science Monitor reported.
The respondents cited fears that the Palestinians might help their fellow Arabs during a possible conflict.
The poll indicated that 53 percent of Israeli Jews believe Tel Aviv has the right to deport Arab citizens, and some 55 percent say Tel Aviv should direct more funds to Jewish communities than to Palestinian communities.
More than 80 percent think any final decision about Israel's future political arrangement must only be approved by a Jewish majority of the Israeli parliament, the Knesset, the study found.
The poll also revealed that almost half of Jewish Israelis would be bothered by having a Palestinian neighbor.
More than 62 percent of Israeli Jewish respondents also said that as long as there is not a final deal with the Palestinians, Tel Aviv should not take into account Israeli Arab opinions on foreign policy.
More than 1,203 people were surveyed by six researchers, who compiled the required answers from public opinion polls.