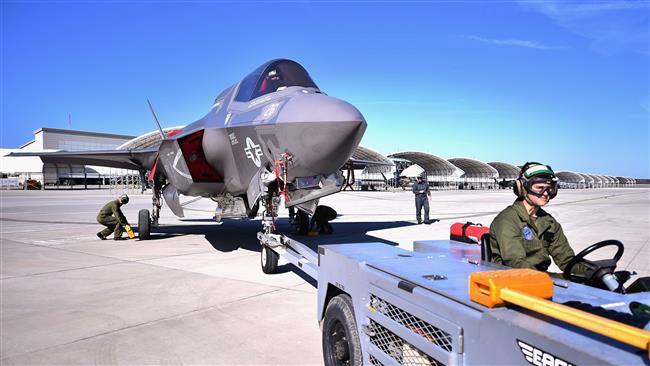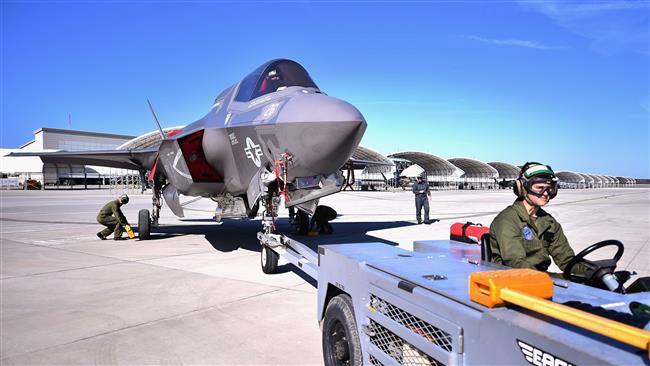 A radar glitch has caused more setbacks for the US Air Force's much-maligned F-35 Joint Strike Fighter project which has been consistently dogged by software problems.
The new software bug causes the radar system to fail and forces the pilot to shut the radars off and turn them back on again in order to reset the system, putting the aircraft at severe risk even against less advanced jets, the Guardian reported Tuesday.
"What would happen is they would get a signal that says either a radar degrade or a radar fail — something that would force us to restart the radar," said US Air Force Major General Jeffrey Harrigian.
Harrigian said Lockheed Martin, the company in charge of the project, has "discovered the root cause, and now they're in the process of making sure they take that solution and run it through the [software testing] lab."
The expensive warplane, which has been in the works since 2001, faces a slew of hardware and software issues including vulnerability to lightning strikes, weight issues and a complete lack of cyber security testing.
A fuel system deficiency, faulty diagnostic systems, cracks in wing spars, lack of high-fidelity simulators for combat missions, and a pilot escape system that could kill ejecting pilots are among the problems that Michael Gilmore, the Defense Department's top weapons tester, has cited for the plane.
Moreover, the mostly software-driven plane's immunity against hacking attacks has yet to be verified, amid the growing threat of cyber warfare across the world.
The USAF grounded the F-35 and its three variants following a 2014 engine fire (pictured below) that prevented the jet from partaking in the naming ceremony of the HMS Queen Elizabeth, the aircraft carrier that is expected to operate 36 F-35s by 2018.
A Pentagon official said at the end of January that the Defense Department planed to purchase a fleet of 500 F-35 fighter jets before finding out if they perform well in combat situations.
In total, the Pentagon will order a total of 2,443 F-35s for the US military in addition to hundreds more that are ordered by countries such as the UK, Italy, Australia and Japan.
With a projected cost of $391 billion, the F-35 program is the most expensive US weapons program ever and the figure is expected to exceed $1 trillion during the aircraft's 55-year life cycle.