Iran
Middle East
Raeisi: Dialog with neighbors priority of new Iran administration
Iran's President-elect Seyyed Ebrahim Raeisi says interaction and dialog with neighboring countries is top on the foreign policy agenda of his administration that is expected to take office in less than two weeks.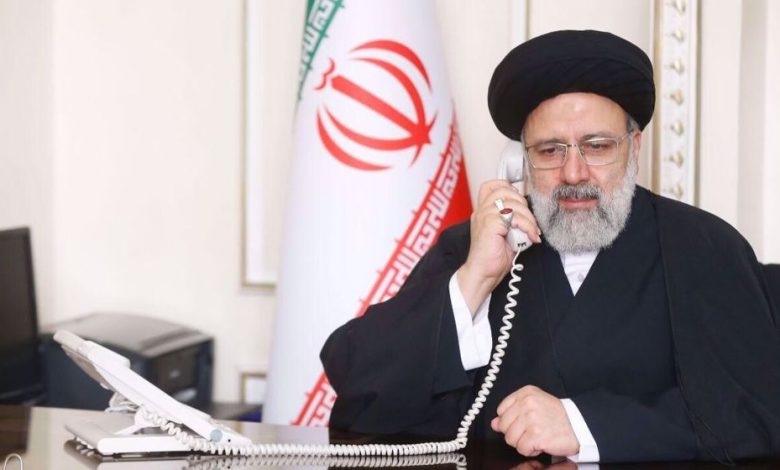 Raeisi made the remarks during a telephone conversation with Oman's Sultan Haitham bin Tarik Al Said on Saturday night.
He felicitated Omani Sulan on the occasion of Eid al-Adha (the Feast of Sacrifice) and hailed growing relations between Tehran and Muscat.
"The history of brotherhood among the two nations as well as friendship between the two governments is so deep-rooted and strong that regional and international developments have never been able to weaken it," Raeisi said.
"Still, the interactions between Tehran and Muscat are far from the expected level. Thus, at the earliest opportunity, a comprehensive plan must be worked out under the supervision of experts from both sides to further develop economic ties."
The telephone conversation came about two weeks after Oman's Sultan visited Saudi Arabia on his first official overseas trip since assuming power last year.
Owing to its neutral foreign policy, Oman has long played the role of facilitator in efforts to resolve regional conflicts.
Raeisi described Oman as a reliable neighbor and a valuable partner for Iran.
"The expansion of relations in various political, economic and cultural fields is a completely achievable goal given the level of trust that exists between the two countries," Raeisi said.
"Interaction, dialog, consultation and synergy with neighbors on important issues in the region will be the diplomacy priority of the 13th government," the Iranian president-elect added.
Oman's ruler, for his part, extended Eida-Adha felicitations to Raeisi and wished him success as Iran's new president.
"I have no doubt that ties between Iran and Oman will remain strong and these friendly and constructive relations will have a positive impact on all regional developments," he said.
Sultan Haitham further appreciated Raeisi's stance on interaction with Iran's neighbors.
"Mutual political trust is one of the most important factors in the proximity of Tehran and Muscat. We will seriously pursue closer relations between the two countries in line with the interests of the entire region," he said.