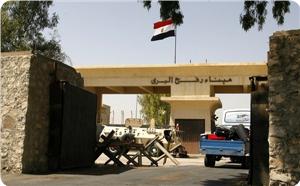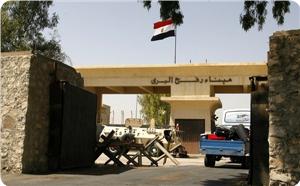 The Egyptian authorities has closed the Rafah crossing with the Gaza Strip on Friday after the clashes erupted in Sinai and al-Areesh.
Security sources confirmed that the Egyptian side informed the Palestinian authorities that Rafah crossing is closed until further notice.
The Egyptian decision to close the crossing is due to the security situation in Egyptian Rafah, sources said. Egyptian security sites were exposed to attacks by unidentified gunmen, where an Egyptian soldier was killed and seven others were injured.
Egyptian forces reinforced their presence on the borders with Gaza, where they brought more tanks.
Eyewitnesses said that the Egyptian army brought more tanks and troops along the Egypt-Gaza borders which stretch 14 kilometers, and added they saw Egyptian armed forces on the roofs of a number of buildings.
For their part, Palestinian security forces in large numbers have been deployed along the borders.
Meanwhile, the Egyptian security forces have closed the tunnels between Egypt and the Gaza Strip, used for the smuggling of essential goods and fuel to the besieged Strip.
Informed sources confirmed that the Egyptian army launched a campaign to demolish the tunnels built under the Egyptian-Palestinian borders.
The sources told PIC's correspondent that Egyptian tanks and armored vehicles have been intensively deployed on the borders, amid a campaign that included the destruction of many tunnels that have been closed for several days due to the recent developments in Egypt.