Iran
Rafsanjani: Fight against ISIL Fails without Iran's Help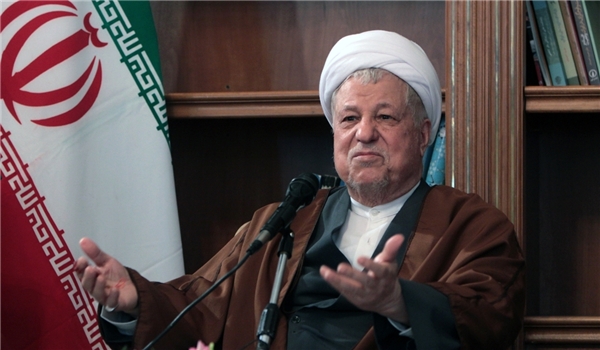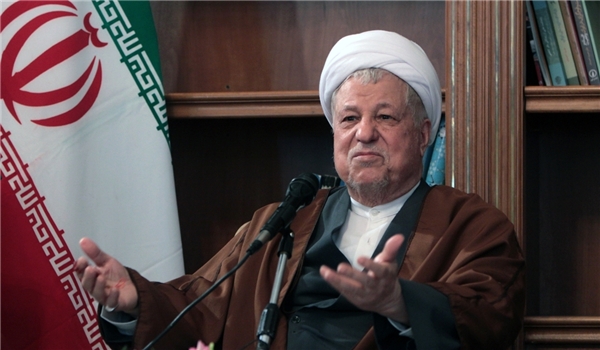 Chairman of Iran's Expediency Council Akbar Hashemi Rafsanjani underlined that the US-led coalition against the ISIL (Islamic State of Iraq and the Levant) cannot destroy the terrorists without Iran's assistance.
"It is for the same reason that the international coalition has asked for Iran's help in its fight against ISIL, because they know that they cannot get rid of the Takfiri terrorists without Iran's assistance," Rafsanjani said, addressing a meeting in Tehran on Monday evening.
He underlined that the western countries are aware that Iran is an influential country in the region.
Rafsanjani pointed to the spread of terrorist acts in the region, and said, "The ISIL is an offspring of the Taliban that was itself created by the westerners to drive out the troops of the former Soviet Union from Afghanistan and then create problems for Iran; this is while the West is now trying to destroy the terrorist group through airstrikes ignoring that they have hidden inside people's houses and that ground incursion is the only way to fight against them."
After the US-led coalition against the ISIL declared its creation, Iran lashed out at the western states for pursuing a double-standard policy towards campaign against terrorism in various countries.
On Monday, Deputy Chief of Staff of the Iranian Armed Forces Brigadier General Massoud Jazayeri questioned the US-led anti-ISIL coalition, and said Washington is still providing the terrorist group with different supports.
"Based on the intelligence, news and analyses we have, the foreign spy agencies, headed by the US, created, managed and supported the ISIL and regional terrorists logistically," Jazayeri said, addressing Basij (volunteer) forces in Tehran..
"Such cooperation still continues and the Americans seek to fool the public opinion under the pretext of confrontation with the terrorist group," he added.
Jazayeri said that the US has now changed its tactic by forming the so-called anti-ISIL coalition and is attempting to deploy in the region again.